SNU Intramurals offers a wide range of team-based and individualized sports no matter your skill level! While some events are naturally competitive, SNU Intramurals promotes all sports as recreational. Each year SNU Intramurals seeks to provide a wide range of leagues, tournaments, and special events. Each semester is headlined by an All-Star Football (Fall) and Basketball (Spring) game against cross-town rivals Oklahoma Christian University.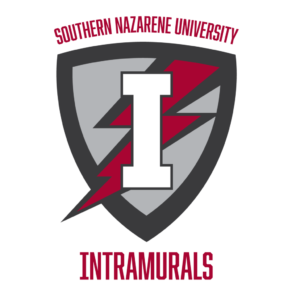 Fall Sports
Sand Volleyball*
Co-Ed Slow-pitch Softball
Flag Football
Ultimate Frisbee*
Frisbee Golf*
3 v 3 Basketball*
Spring Sports
Court Volleyball*
5 v 5 Basketball
Futsal Soccer*
Kickball*
Frisbee Golf*
Tennis*
*indicates non-drafting sports (build your own team)
Download the SNU Intramurals app in the App Store or on Google Play.