The SIMS (SNU in Missions) program offers SNU students a wide range of summer opportunities for ministry and service around the world. With a variety of offered missions trips, students have the opportunity to engage in a wide spectrum of ministries, including medical clinics, sports camps, children's ministry, church outreach, coffee shop ministry, and much more! It is a transformational experience as God works in the lives of the participants themselves and also through them to impact the lives of others.
The SIMS Process
SIMS is not about just fundraising and going – rather it is an involved process of preparation and training, getting every participant ready for their trip. It begins with an initial interest form, an application, and an interview process. Then students are placed on teams according to their skills interests, and experience, and they go through a series of spring training sessions to get to know one another, to learn teamwork, to increase cross-cultural awareness, and to develop practical ministry skills for short-term missions. The teams then depart in the summer for their ministry locations around the world, and finally return back to the US for a debriefing session.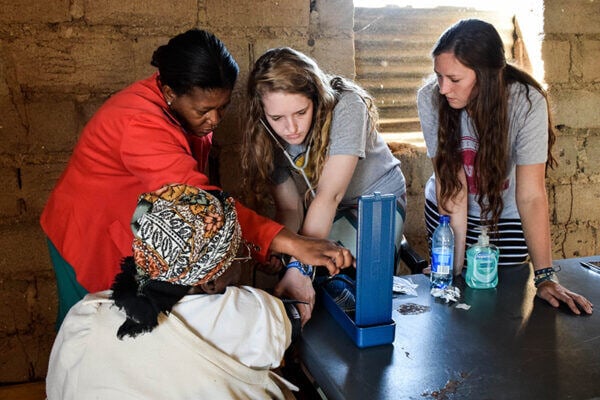 The Goal
The goal is not just to go "do" a project or "have" an experience. Instead, it is for each SIMS team, as they enter a given ministry context, to have the opportunity to serve together with Christians there, worship together with others, spend time with others, bless others, learn from others, grow in their faith, deepen their knowledge of God, and expand their understanding of God's world and God's mission in the world.
If you are a SNU student and feel like God is speaking to you about being a part of a SIMS team in the future contact us today!
Contact: Kezia Weaver
Director of Student Ministries/SIMS Coordinator
Email: kweaver@mail.snu.edu
Phone: 405.789.6400 x6872