SNU Names Vice President for External Relations
/
/
SNU Names Vice President for External Relations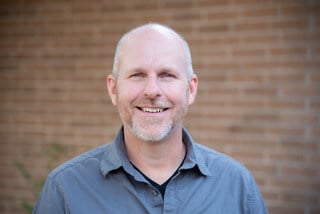 After an extensive search, Dr. Keith Newman, President of Southern Nazarene University (SNU), is pleased to announce the selection of Rev. Larry Morris to serve as Vice President for External Relations. Larry has served as pastor at churches in Oklahoma and Texas, most recently as Lead Pastor of Houston Living Word Church of the Nazarene.
Earning his Bachelor's in Theology from SNU in 1990 and a Master of Arts in Pastoral Leadership in 2017 from Olivet Nazarene University, Larry serves the South Texas District as a member of the District Advisory Board, General Assembly Delegate, and as clergy representative to the SNU Board of Trustees.
In this new role, he will give oversight to Church Relations, Alumni Relations and serve as University representative to various civic and government organizations.  His 30 years of pastoral leadership on the South Central Field along with his long-standing experience leading community-focused congregations in the Church of the Nazarene has prepared him well for this assignment.
Larry and his wife, Kristi, have two adult children, Hope and Jason (SNU Class of 2022).  He joins the SNU team in early October in time for the Pastors Forum event sponsored by the Toler Resource Center for Pastoral Leadership scheduled for October 18th and 19th.
Back to Blog