SNU Offers New Master of Arts in Teaching Degree
/
/
SNU Offers New Master of Arts in Teaching Degree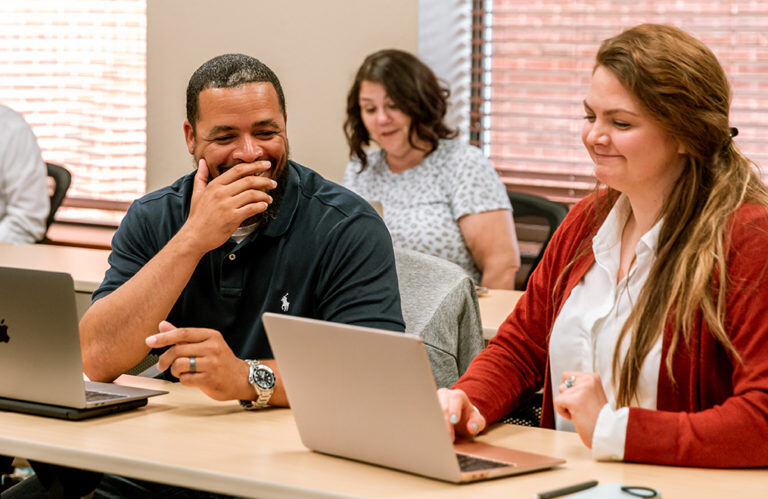 Southern Nazarene University is excited to announce its new Master of Arts in Teaching (MAT) degree program, empowering graduates to take their educational careers to the next level. Students can choose to attend entirely online or one night a week at SNU's Bethany campus in Oklahoma. The first in-person cohort begins July 2022, while the first online cohort will begin March 2023.
The Master of Arts in Teaching degree will not only prepare students for the practical duties associated with teaching—it will also prepare them to serve in the field as insightful, well-rounded individuals ready to make a difference. This program provides teachers the opportunity to earn an advanced degree that will raise their income as well as empower them to be highly effective and qualified teachers.
SNU is committed to doing its part in addressing the ongoing shortage of teachers in the State of Oklahoma. In 2020, the university created its alternative certification plan, which was developed to help individuals meet Oklahoma State Department of Education requirements and help educators become better classroom teachers. For certified teachers looking to advance even further and pursue leadership opportunities, SNU's Master of Arts in Teaching is the perfect next step.
"Schools across the country are experiencing a teacher shortage, and Oklahoma is no exception," said SNU Professor and Program Director of Graduate Programs in Education Dr. Stephoni Case. "We have developed excellent courses that support and prepare people ready to enter the teaching field. We want to empower them for success in the classroom."
The Master of Arts in Teaching coursework is designed by educators and for educators. SNU's accelerated courses are designed with busy adults in mind—comprehensive and convenient so students can further their education while maintaining a full schedule. All courses in the program are six weeks long, taught at the Master's level, and offered 100 percent online or one night a week at SNU's Bethany, OK location.
The MAT degree accommodates adults who are working full-time, raising a family, and engaging in their community. The program also utilizes the cohort model, allowing students to learn alongside each other in community from start to finish. Classes begin July 13, 2022. Learn more and apply online.
Back to Blog