SNU RECEIVES GRANT FOR EXERCISE SCIENCE LAB FROM THE KERR FOUNDATION
/
/
SNU RECEIVES GRANT FOR EXERCISE SCIENCE LAB FROM THE KERR FOUNDATION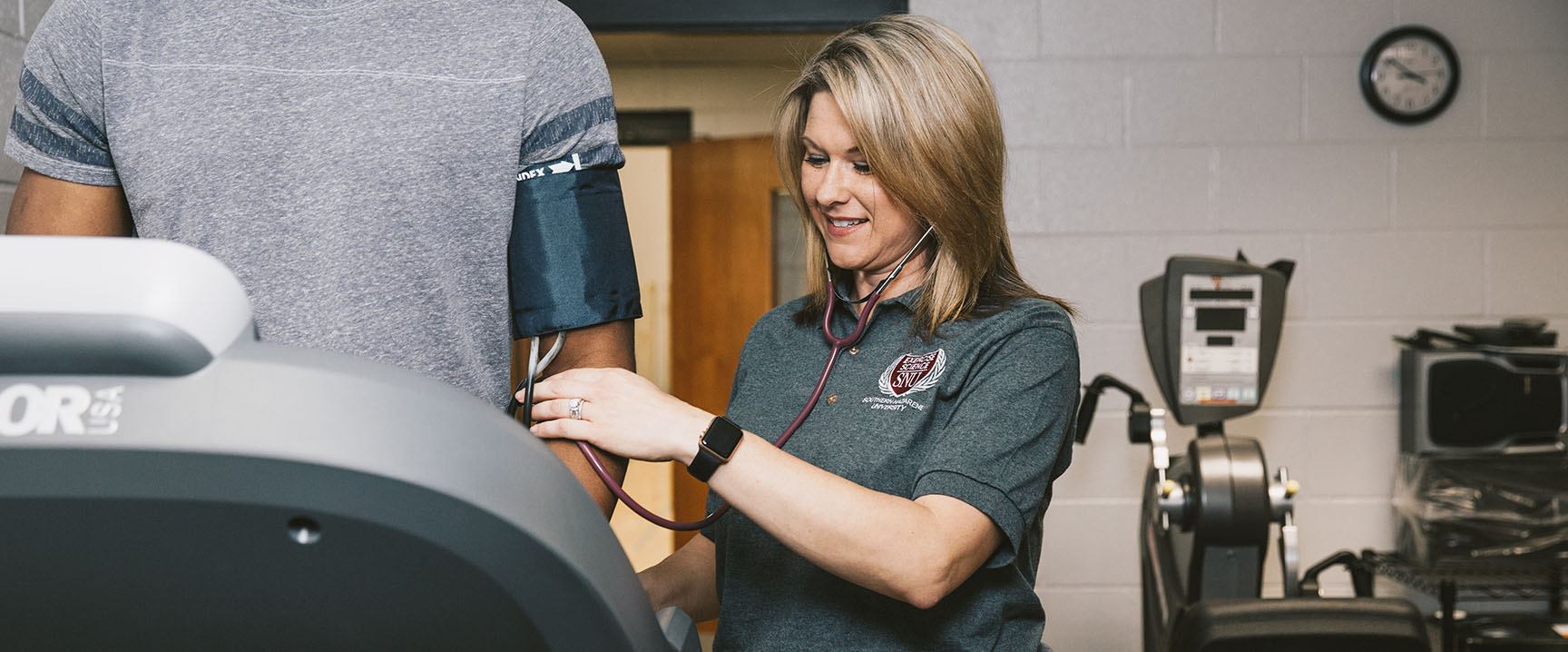 SNU RECEIVES GRANT FOR EXERCISE SCIENCE LAB
FROM THE KERR FOUNDATION
BETHANY, OKLAHOMA (February 3, 2021) – Southern Nazarene University is pleased to announce a $6,000 grant from The Kerr Foundation, Inc. in support of the "Exercise and Preventative Care: Preparing Exercise Science Professionals" project, which equips the Graduate Exercise Science laboratory for diagnostic training.  This project supports the preparation of exercise science professionals in the master's program in Exercise Science, which focuses on community health, epidemiology, disease prevention, and health behaviors and wellness. 
"We are grateful for the incredible support of The Kerr Foundation in strengthening the SNU Graduate Exercise Science laboratory, which will impact many future generations of students through cutting-edge scientific applications and training. Because of this grant, our graduates in the Exercise Science program will be further equipped to serve in a wide variety of allied healthcare professions across the State of Oklahoma," said Dr. Mark Winslow, VPAA of the SNU College of Graduate and Professional Studies.
SNU Exercise Science graduate students use the Exercise Science laboratory for diagnostic training in identifying systemic health indicators as well as recovery and emergency interventions. Diagnostic training prepares future health professionals to identify underlying conditions related to key health indicators for the Oklahoma population and to deliver health education across the lifespan. Graduates are prepared to enter a number of critical health occupations identified by the Oklahoma Healthy Workforce.
Dr. Sylvia Goodman, Chair of Graduate and Professional Studies in Kinesiology, explains that SNU's graduate Exercise Science program at SNU provides students with two options: "Health Promotion prepares students to serve in government, community and public health settings, or Human Performance prepares students for service in clinical settings or elite level athletics. Both tracks enable students to learn how to seek grant funding for not-for-profit health organizations which usually serve underserved populations."
The SNU Master's in Exercise Science program is unique among other master's degrees in the Oklahoma City greater metropolitan area. It is geared toward health promotion in community leadership roles in agencies and nonprofits, includes healthful living and diagnosis projects focused on community needs, and offers night classes tailored to working adults.
The SNU Graduate Programs in Kinesiology also offers the Master of Arts in Sport Management and Administration. This program is designed to provide students with the preparation to enter professional sport business as well as become sport administrators in the public school or university setting.

The Kerr Foundation, Inc. in Oklahoma City supports organizations and institutions that provide new or enhanced opportunities for those in the areas of education, health, cultural development, and community service. For more information, please visit thekerrfoundation.org
Founded in 1899, Southern Nazarene University is a private, Christian, liberal arts university located in Bethany, Oklahoma and serving students in Tulsa as well as other locations throughout the state. SNU offers programs of study for both traditional students and working adults, including multiple master's degree programs. For more information on Southern Nazarene University, please visit www.www.snu.edu.
Back to Blog