SNU Selects Ron Titus to Lead the School of Education.
/
/
SNU Selects Ron Titus to Lead the School of Education.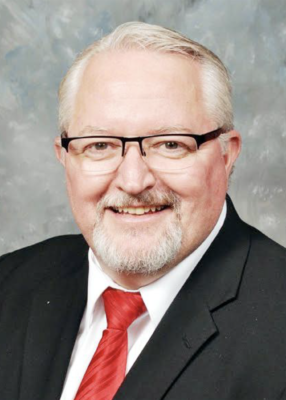 Southern Nazarene University is pleased to announce the selection of Ron Titus as Chair of the School of Education, effective July 1, 2022. SNU Provost Dr. Timothy Eades states, "These are very exciting days of innovation and advancement at SNU, as we serve our students and live out a Mark 9:35 LiveLast culture. SNU is delighted to share that Mr. Titus has been selected as Chair of the School of Education and Director of the Educator Preparation program. He will continue to serve as Superintendent of the Lab School." This strategic appointment strengthens the bond between the Lab School and SNU's School of Education, enabling Mr. Titus to guide both entities towards a unified vision of becoming the preeminent teacher education program in Oklahoma. The SNU School of Education receives its accreditation from the Oklahoma State Department of Education, the Council for Accreditation of Educator Preparation (CAEP), and the Higher Learning Commission (HLC).
Ron Titus has served as the Director of the SNU Lab School since July 2019. He is certified as a superintendent, principal, and teacher with the Oklahoma State Department of Education and the Association of Christian Schools International (ACSI). Mr. Titus has chaired and been a member of numerous accreditation teams throughout the south-central region of the United States over the past two decades. Before joining SNU, Mr. Titus was instrumental in the strategic growth and development of Crossings Christian School for 13 years; now the largest private school in Oklahoma. Ron began his career in education as a Technology Director at Deer Creek Schools in Edmond, Oklahoma, where he later taught technology in Middle and High School while coaching baseball. Additionally, he spent five years as Internet Technologies Program Director at Francis Tuttle Technology Center, a nationally recognized career tech center affiliated with the state of Oklahoma Department of Career and Technology Education.
SNU President, Dr. Keith Newman remarks, "The selection of Ron Titus to serve SNU as the Chair of School of Education represents the institution's deep commitment to excellence in the preparation of one of our most important roles in society, our teachers. Ron brings stellar experience, a depth of education, and a creative vision to serve students with the best of the best. We are grateful for his willingness to lead us in this next season and believe SNU's future shines bright."
Mr. Titus earned his master's degree in Educational Leadership from Southern Nazarene University, where he is currently finishing his Doctorate of Education in Administration and Leadership. He earned a bachelor's degree in Liberal Arts with minors in Art Education and Psychology from the University of Central Oklahoma. Before becoming an educator, he served in the United States Air Force. Mr. Titus is a 1985 graduate of North Platte High School (Nebraska) and is the son of Don and Nancy Titus, who reside in North Platte, Nebraska.
Back to Blog