SNU Welcomes Students Back
/
/
SNU Welcomes Students Back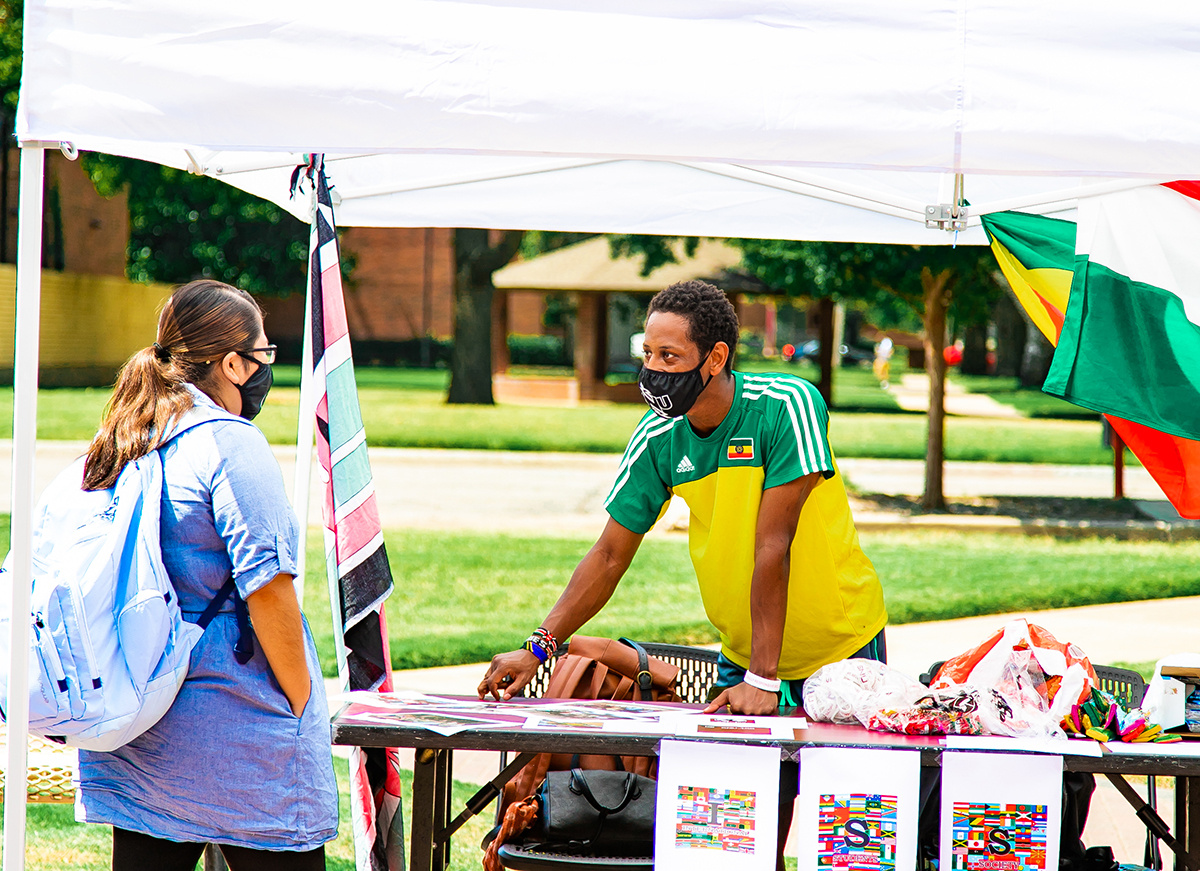 In a season when colleges and universities all over the country are struggling to find a new normal, Southern Nazarene University began this unprecedented fall semester with strength and determination. Leaning into the challenges with flexibility, SNU put together a structure and the processes to support an in-person fall semester. Securing a record-breaking enrollment of 1,192 within SNU's College of Professional and Graduate Studies, the campus is vibrant with life once again welcoming 2,208 undergraduate, non-traditional, and graduate students,
"For 122 years SNU has served students seeking to achieve their dreams. Through social, economic, and global challenges this essential work of higher education continues. We are grateful for the privilege and celebrate our newest class of students," said President, Dr. Keith Newman.
Catering to those who already have jobs and/or families, SNU's College of Professional and Graduate Studies understands that adults who would like to pursue a degree often need flexibility in order to do so. Flexible scheduling and online offerings allow them to pursue a degree that offers flexibility to attend class from anywhere and work on coursework when it is convenient.
Growth within SNU's online offerings continues to bolster the success of the institution. The College of Professional and Graduate Studies launched four new online programs in the fall of 2020, expanding their overall portfolio to include online programs at every level.
Traditional undergraduate programs continue to flourish with campus life thriving once again. SNU's faculty and staff spent the summer preparing to create a safe and welcoming environment for the 1,016 incoming freshmen, transfers, and returning students.
"We are thrilled and so grateful to welcome students to campus this semester. Students representing over 30 states and 20 countries, have joined together in community (even 6 feet apart!), ready to be challenged academically while making memories and building relationships that will last a lifetime," said Dean of Students, Katy Bradley. "We are grateful for the dedicated team that worked diligently this summer to plan, prepare and put protocols in place to mitigate risk and keep our campus safe and healthy throughout the semester."
Jason Patalano, a senior Politics and Law major, with a minor in History, is glad to be back. "After being away from my SNU community for over six months, I'm excited to just be back on campus. I really missed popping in the Student Support Services office, hanging out in the coffee shop, and in corporate worship. I really appreciate the proactive approach that so many have taken in approaching the COVID pandemic, making it possible to be back on campus in person. I would have hated to spend my last semester of undergrad at home; I'm not ready to leave my SNU family, I'm thankful for the many lessons, relationships, opportunities, and experiences I've had here."
Simply said, it's good to be back. There's no doubt, we're stronger together.
Back to Blog