SNU's Military Appreciation Week
/
/
SNU's Military Appreciation Week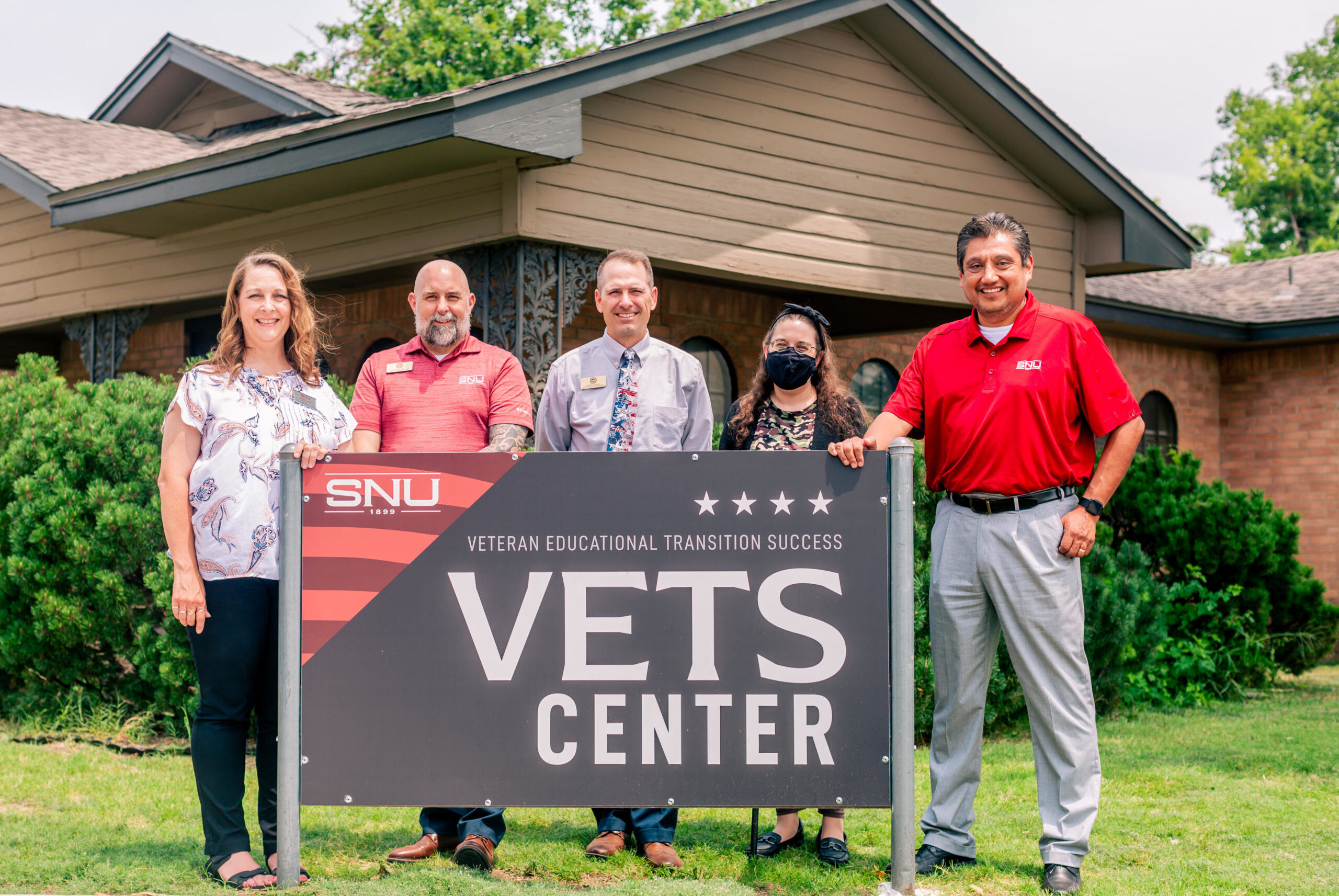 SNU prepares to celebrate its annual Military Appreciation Week from October 18-22. Throughout the week, various military uniform displays, POW/MIA table displays, and military partner booths will be up and available for the SNU community. Military partner booths will include the American Legion, Army ROTC, OK Army National Guard, and US Army Recruiting and will be located at the Commons and Fountains areas at various times and days during the week. The military uniform displays will be located at the SNU Library foyer, the Webster Commons foyer, and the Royce Brown Building lobby where visitors can see uniforms from World War I era through the recent Iraq and Afghanistan Wars era.  And a POW/MIA Table will be set up for the week in the Royce Brown Building Lobby and at the SNU Dining Facility foyer on the second floor of the Webster Commons. 
SNU also has the following events throughout the week!
Monday, October 18th: Fun Run/Walk and Breakfast

The self-paced 2M run/walk starts and ends at our Vets Center and will kick off at 6:00 am.  The 2M route is a 2 lap run/walk around the SNU Bethany campus. Participants are invited to join the team for a continental breakfast, consisting of donuts, danishes, muffins, orange juice, coffee, and water at our Vets House.  A great way to start off the week with a run and a cup of joe with our veterans! 
Wednesday, October 20th: SNU Women's Leadership Conference
SNU Women's Leadership Conference is scheduled for 9:30 am – 2:00 pm at Herrick Auditorium and the Hills Residence Conference Hall. The Keynote Speaker is Mrs. Jill Castilla, President, and CEO of Citizens Bank in Edmond, OK and she serves as the Oklahoma Civilian Aide to the Secretary of the Army (OK CASA).  
The first 150 registered guests are provided a luncheon at the SNU Hills Residence and guests will be able to engage with and network with our four guest speakers. Register and find detailed event information at snu.edu/wlc 
Wednesday, October 20th: 2d annual SNU PGS Veterans "Stand-to"
SNU PGS Veterans "Stand-to" reception will occur from 4:00 pm – 7:00 pm at the Vets House. The SNU Military and Veteran Community, along with our SNU Family, community, and military partners are invited to our VETS Center social and reception – everyone is welcome to come and enjoy the friendship, fellowship, and goodwill with food, refreshments, cornhole, firepit, and the SNU Jazz Ensemble.  Come join us and celebrate the camaraderie of our SNU Storm Regiment and TEAM SNU!
Thursday, October 28th: SNU Women's Soccer Military Appreciation Game
The SNU VETS Center and the SNU Alumni office will be setting up their tents at 4:00 pm -7:00 pm on Thursday, 28 October on Wes Harmon Field at the Wanda Rhodes Soccer Complex to help cheer on and support our Women's Soccer Team in their match against Oklahoma Baptist University!  The SNU VETS Center will be providing hotdogs, chips, popsicles, and water for everyone from 4-7 pm.  Enjoy a hotdog and popsicle with us! 
Keep an eye out for future events. More information to come! 
November 11: SNU Veterans Day Observance
11:00-12:00 pm:  Red Poppy Distribution at Webster Commons Foyer
1:00-1:30 pm: Taps Ceremony and Guest Speaker
3: 00 pm: Veterans Mental Health Webinar – "Developing Healthy Sleep Habits" 
November 19:  NW OKC Veterans Support Group's Military Family Fun Night
This event will be held at the Bethany American Legion Post 12 and SNU Vets Center and Renew Counseling Center will provide hot dogs and refreshments! 
Back to Blog