Soaring to Success: An SNU Alum's Film Skytrain in Theaters
/
/
Soaring to Success: An SNU Alum's Film Skytrain in Theaters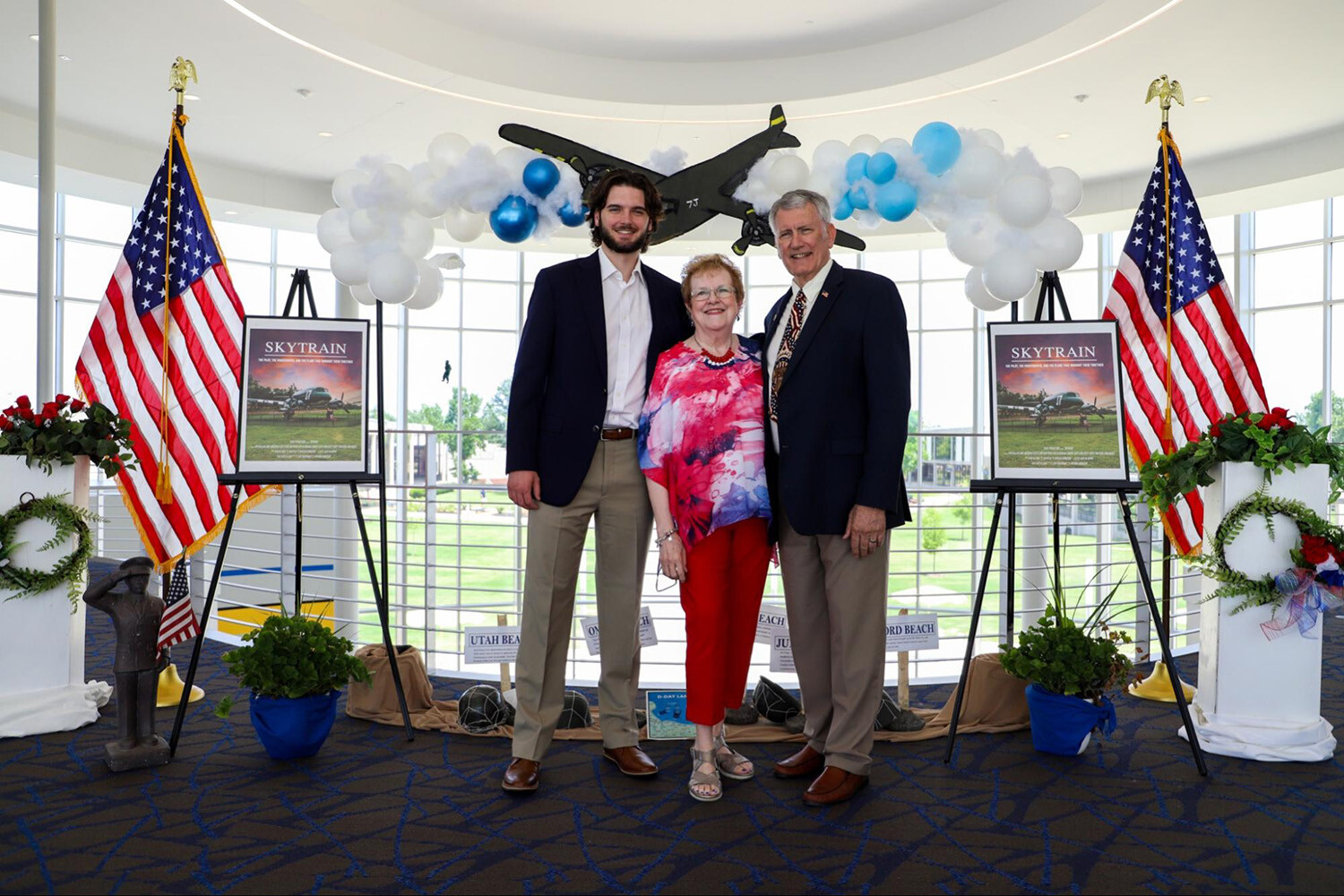 Gary Banz, an SNU Alum and former state representative, is taking his impressive work to theaters! His film Skytrain, had its first public showing at Rose State College Student Union on Monday, June 6th, a very special day to Banz and the film, as it was the anniversary of the D-Day mission. Not only does Banz pursue his passion in filmmaking, but he also lives to serve veterans and senior citizens, regularly volunteering his time to the Oklahoma Honor Flights and VillagesOKC Program.
Amazingly, he both wrote and produced his film Skytrain, recounting his admiration of the C-47 transport plane and its importance in housing paratroopers over Normandy on D-Day. The film continues its storyline almost 80 years after the plane returned from Europe and its connection to an Oklahoma City oil company. Over 5,000 C-47s were manufactured in Oklahoma City on what is now known as Tinker Air Force Base.
The plane, known as the Skytrain (alluding to the film's title), is now on display at the Veteran's Memorial at Joe B. Barnes Regional Park, Midwest City, OK, and has resided there since 2017, where it has received great care including fresh paint and restoration of faulty parts. Banz has succeeded in making sure the plane's story and the brave soldiers it carried do not go unnoticed.
Filmmaking does not stop with Banz, with his grandson Nathan Livingston following in his footsteps as a recent graduate of SNU obtaining a degree is Mass Communication. Livingston collaborated with his grandfather, helping to direct and edit the film. In a quote for The Oklahoman, Banz stated "I can't put a price tag on doing a project like that with family. That was rewarding enough." Banz expresses great pride in his work and his family.
Banz did not make this film to simply highlight a plane, but to recognize those who have fought and died for our country. He makes sure to contact those who rode the Skytrain into battle and highlight their sacrifices. In response to collaborating with his grandpa, Nathan Livingston stated, "Working on this film was very important to me, and being able to work on it with my grandpa was extra special. This was a labor of love for him and getting to help support his vision for the project was a lot of fun. He wanted to make sure the story of this plane was one that could be told, shared, and preserved for years to come." SNU is proud to recognize and honor these alums as they continue to make sure a significant story is shared.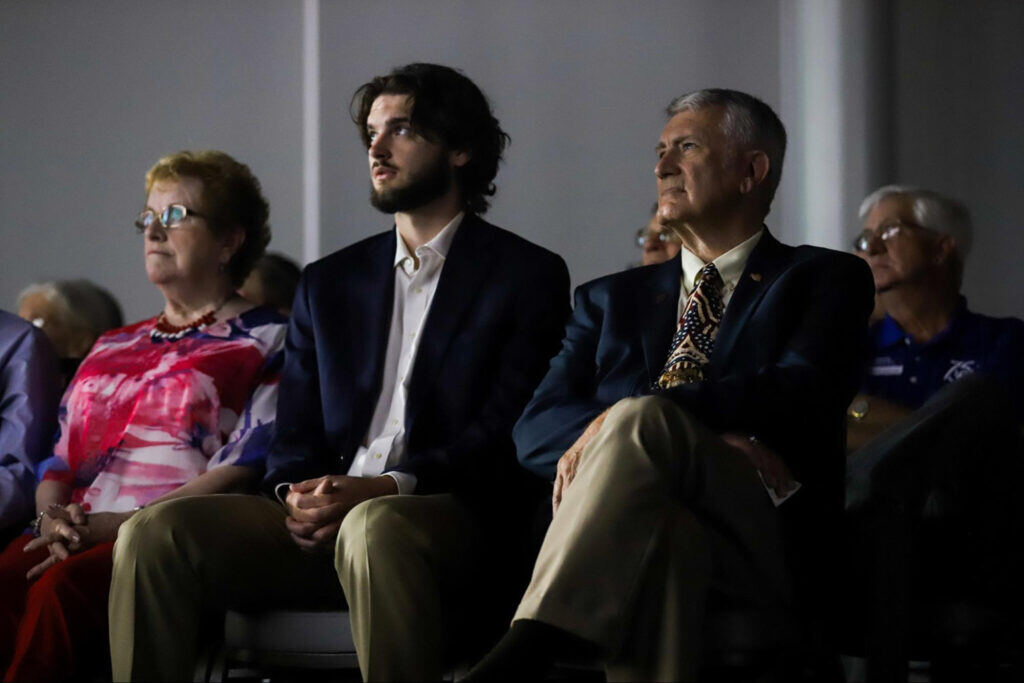 Back to Blog