Southern Nazarene University Unveils New Academic Leadership Team
/
/
Southern Nazarene University Unveils New Academic Leadership Team

[Bethany, Oklahoma] – Southern Nazarene University (SNU) is pleased to introduce its upcoming academic leadership team, set to steer the university through the 2023-24 academic year with their expertise and dedication.
Dr. Steven Betts, with his extensive academic background and experience, has stepped into the role of Vice President of Academic Operational Excellence and leads pan-institutional efforts such as accreditation, the Library, and the VETS Centers. Dr. Betts has been at SNU for over 18 years, and his appointment emphasizes SNU's commitment to delivering top-notch education. His strategic insights and leadership capabilities are expected to contribute significantly to the university's academic operations.
Dr. Melissa Lewis, an esteemed member of the SNU community since 1999, will be taking on the role of Vice President of Academic Affairs for the College of Professional and Graduate Studies (PGS), leading a team of 25 faculty and program directors. Having held several vital positions within SNU, Dr. Lewis brings a wealth of experience and a deep understanding of adult education to this new role. Her commitment to SNU's values and her passion for transformative education will make a lasting impact.
Dr. Dennis Williams, a familiar face at SNU since 1994, will be serving as the Vice President of Academic Affairs for the College of Undergraduate Studies (CUGS). With his extensive academic leadership experience, Dr. Williams is well-equipped to lead the more than 45 faculty for traditional academic programs toward growth and innovation. His focus on effective collaboration and problem-solving will benefit students and faculty.
Together with Dr. Mark Winslow, Senior Vice President & Chief Academic Officer, this team will lead strategy and innovation, program planning and effective project management, collaboration and communication, and, most of all, a strong desire to accomplish the University's mission to make Christlike disciples through Christian higher education.
Dr. Mark Winslow expressed his enthusiasm for his new team: "I am honored to be working with such a wonderful group of colleagues. Good academic leadership working with great faculty and staff makes all the difference in creating a flourishing academic community for our students at SNU." The combined wisdom and dedication of Dr. Betts, Dr. Lewis, Dr. Williams, and Dr. Winslow promise to chart a positive course for SNU's academic future.
The SNU community eagerly anticipates this accomplished academic leadership team's impact on the upcoming academic year. As the university continues prioritizing academic excellence and developing Christ-like disciples and leaders through Christian higher education, these leaders' collective dedication and expertise will inspire and empower students and faculty alike.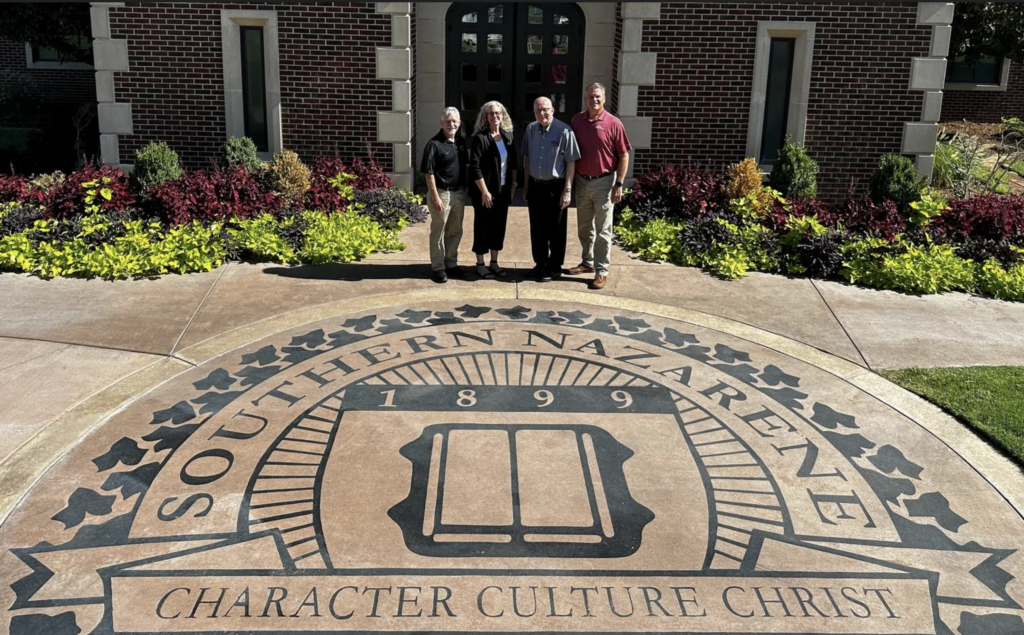 About Southern Nazarene University
Southern Nazarene University is a private Christian university located in Bethany, Oklahoma. Committed to a values-driven education, SNU offers students an environment where they can develop academically, spiritually, and socially. With a history of academic excellence, SNU continues to prepare students to become impactful leaders through its rigorous programs and close-knit community.
Back to Blog