Spring 2023 Faculty Honors Announced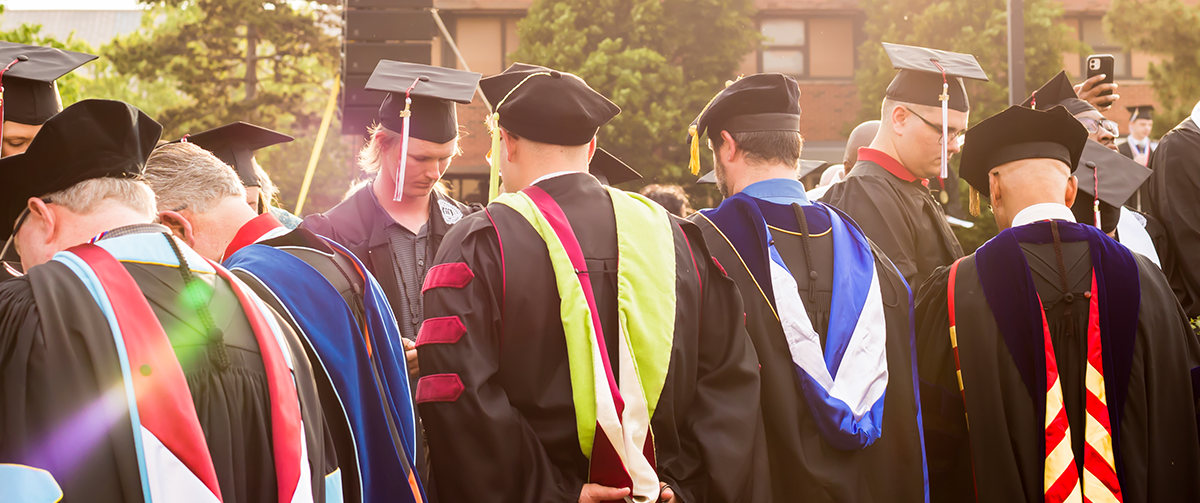 As we end the Spring semester, we have great news to share about some of our faculty!  Faculty honors were given to Dr. Jason Coles, Prof. Doug Forsberg, and Dr. Scott Drabenstot earlier in May.  Their specific awards were: 
Excellence in Teaching Award (selected by students) – Dr. Jason Coles. Dr. Coles teaches in our Kinesiology Department.

Excellence in Accommodations Award (selected by students) – Prof. Doug Forsberg. Prof. Forsberg teaches in our School of Theology and Ministry.

Excellence in Performance Award (selected by faculty) – Dr. Scott Drabenstot. Dr. Drabenstot teaches in our Psychology Department.
We also have five faculty members retiring.  All of them have been given Emeritus Faculty status.  Their service to SNU combines for 147 years!  
Dr. Ed Neuenschwander (1986)

Prof Doug Forsberg (2003)

Dr. Doug Samples (1998)

Dr. Tim Taylor (1995)

Prof. Betty Lou Thompson (1986)
Betty Lou Thompson was given an Honorary Doctorate by the SNU Board of Trustees at Saturday's Commencement.
Dr. Keith Newman, SNU President, said, "I am personally honored to serve alongside these valued faculty members.  Each one exemplifies scholarly excellence and a commitment to SNU's mission of making Christlike disciples through higher education.  My life is blessed for knowing them." 
Congratulations to these outstanding faculty.
Back to Blog