Stay-at-Home Parent Advances Her Career with a B.S. in Business Administration
/
/
Stay-at-Home Parent Advances Her Career with a B.S. in Business Administration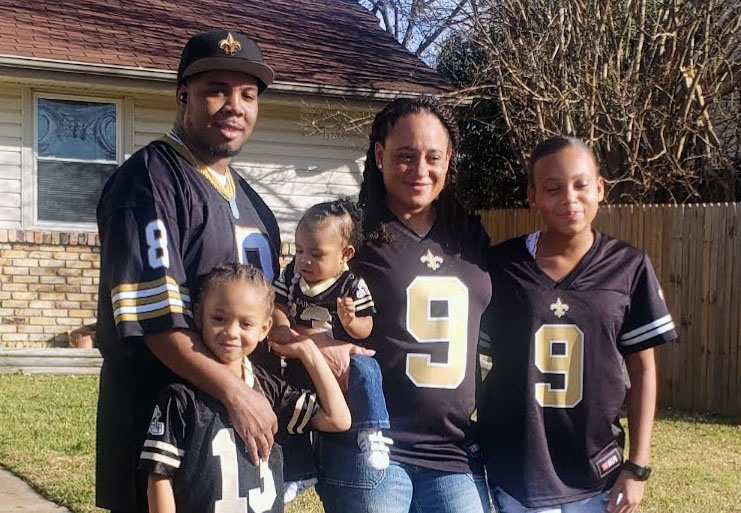 "I decided to pursue my education because I wanted to show my kids that even as an adult education is important."
As a stay-at-home mother of four children, Shametria Turner was looking for a degree program that's compatible with a full life and a busy schedule.
"I choose SNU because of the location, but mostly the ability to study online and earn my degree in a short period of time," Shametria said.
SNU's Bachelor of Science in Business Administration (BSBA) was the perfect fit for Shametria's goals and schedule. Offered on-campus in Oklahoma or 100% online, the program was created for adults currently working or seeking to work in the business world. The curriculum prepares graduates to work in communication, analysis, management, and human resources and more.
"I was a stay at home mother for quite some time until I decided to return to school and work part time. I have been a Pre-K teacher at a local daycare and have a background in retail. I am currently an accounting assistant for a local company, where I am truly happy in my choice of career," said Shametria.
The B.S. in Business Administration provides students with a critical understanding of organizations or other entities engaged in commercial, industrial, or professional activities. These courses prepare each student to think like a manager and be a key player in supporting a functioning and strategically operated business.
Janelle Montgomery, Program Director, celebrates Shametria's success: "Shametria's dedication to her family, career, and studies is exemplary. I'm glad the BSBA program has been able to align with her goals and schedule."
This program is also accredited by the Accreditation Council for Business Schools and Programs. Graduates will be well-positioned to enroll in a graduate business program, such as a Master of Business Administration (MBA).
Reflecting on her decision to attend SNU, Shametria said, "I think what set them apart from other schools was the ability to not only grow my skill set but they incorporated a journey for me to also grow spiritually."
At SNU, Christian faith shapes the student experience from top to bottom. It's at the root of how faculty and staff educate, care for, and prepare students to thrive after graduation. SNU's approach to education that fully embraces each student as a whole person, and equips them as such.
Shametria continued, "I believe I have been set up for success through my program with SNU. I was not placed in filler classes but in the classes that will actually be used in my field."
Back to Blog