Virtual Grant Writing Workshop with Dr. Gwen Ladd Hackler
/
/
Virtual Grant Writing Workshop with Dr. Gwen Ladd Hackler
SNU's Master's of Exercise Science in Health Promotion is sponsoring a virtual Grant Writing Workshop for Health Advocates on January 22, 2022, and February 5, 2022. Hosted by Dr. Gwen Ladd Hackler,  this workshop is for public health advocates who seek to secure funding for their organization to improve community health. Attendees of this workshop could work for city and county health departments or non-profit organizations like The American Cancer Society or other health education organizations.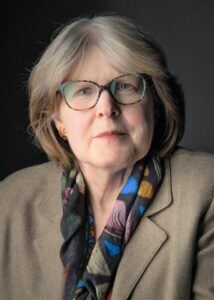 This grant writing workshop will prepare attendees to,
locate potential grant funders

write a letter of inquiry

create a story-driven grant proposal

document needs for a grant

target and evaluate outcome objectives

describe grant activities

present a grant budget

package and submit a grant proposal
Participants will also leave with a list of potential grant funders and a fully drafted grant proposal! A follow-up consult is available upon request to review and/or edit the grant proposal before submission to a funder. 
"The goal of this workshop is to empower health advocates with the tools to impact the health of their communities.  The webinar instructor Dr. Gwen Hackler has a stellar record in securing more than 17 million dollars in grant funding from federal, state, and foundation sources," said Dr. Goodman, Chair of Graduate Programs in Kinesiology. 
Registration is now open! Space is limited so please secure your spot for this virtual event by visiting https://payments.snu.edu/webapps/grantwritingworkshop/ 
Interested in earning a master's degree in kinesiology? SNU offers programs in Exercise Science Health Promotion and  Sport Management and Administration. 
Back to Blog