Celebrating Women: Resilience through Adversity
"Shared Stories, Shared Connections!"
Saturday, 14 October 2023
WLS 2023 Purpose
The SNU Women in Leadership Symposium is for all who are interested in learning about leadership, developing their leadership attributes and competencies, and seeking opportunities to connect with other leaders.

The symposium's format allows flexibility for connections and networking opportunities to ensure everyone has a meaningful experience as we grow together listening to and sharing inspirational stories about resilience through adversity.
2023 SNU Women in Leadership Symposium
2023 Keynote Speakers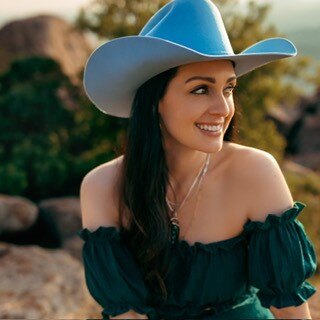 Sarah Shellenberger

Sarah Shellenberger is an Early Childhood teacher and an
Equine Sports Massage Therapist. She has written articles and devotionals about grief, her journey to motherhood,
and life after loss.

After graduating from Southern Nazarene University, Sarah
taught elementary education at multiple locations from
Austin to Dallas/Fort Worth to Nashville. In 2018, Sarah
relocated to Oklahoma and built a farm that focused on
equine animal rescue.

Today, her career path continues to grow and evolve. Sarah recently started her own
business, and she is currently finishing her first book. Sarah and her son, Hayes live in Jones, Oklahoma and share their home with several rescue horses, a couple of dogs, and a very spoiled pig.
You can connect with Sarah on Instagram under the username, @TheWesternMomma.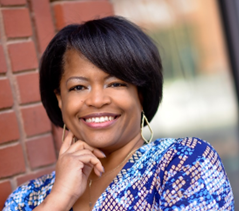 Gayle Maxwell

Gayle Maxwell is the Director of Corporate Communications for the Oklahoma City Thunder where she is responsible for promoting the Thunder brand, executing media and public relations for off-court business and community engagement, driving consistent corporate messaging, and developing strategic communications. 

She has nearly 30 years of experience in strategic communications, public relations, and crisis communications.  

A graduate of the University of Oklahoma, Maxwell's career also includes serving as a senior corporate communications consultant at OG&E, VP of Communications and Development at the Urban League of Greater Oklahoma City, public relations director at OSU-Oklahoma City, and other communications positions within the Office of the Lieutenant Governor, VI Marketing and Branding, and the Greater Oklahoma City Chamber of Commerce.  Gayle lives in Oklahoma City with her husband, Kevin. 
Ranya Forgotson

Ranya Forgotson grew up in Norman, Oklahoma where she attended the University of Oklahoma, majoring in marketing and minoring in nonprofit business.

Ranya is the Director of Social Enterprise at the Homeless Alliance, where she oversees employment programs for people transitioning out of homelessness in our community.

These programs include the Curbside Chronicle, Curbside Flowers, Curbside Apparel, and Sasquatch Shaved Ice. These businesses provide employment, job skills training, money management, and life skills development for people overcoming homelessness and transitioning back into the workforce.

In 2021, she was honored by the Oklahoma Center for Nonprofits (OKCNP) with the Rodney Bivens Innovation Award for acting as a change agent in the community.

Ranya is passionate about social entrepreneurship and the creativity of finding solutions to social problems through business. She also loves a good pot of Moroccan tea and her four cats.​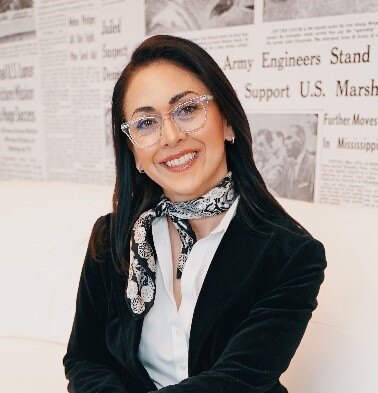 Andrea Gomez

Ms. Andrea Gomez is a licensed alcohol, drug, and mental health counselor in vibrant Oklahoma City. With her own company, AXG Services Inc., Andrea has made a significant impact in the counseling community. Andrea specializes in mental health and substance abuse evaluations and provides invaluable counseling services in her private practice. Her commitment to inclusivity is evident as she collaborates with immigration attorneys, ensuring underserved clients can access the care they deserve. 

Andrea's fluency in both English and Spanish allows her to bridge the language barrier, connecting with clients from diverse backgrounds. Her ability to empathize and understand her clients' unique needs has made her an essential resource in the community. 

 With an extensive career spanning various roles, including Drug Court counselor and program director, Andrea has honed her skills and broadened her knowledge to serve her clients better. She also supervises clinicians in training, nurturing the next generation of professionals. 

 Beyond her private practice, Andrea extends her influence to unexpected places. As a contractor for the National Basketball Association, she supports the mental well-being of athletes, recognizing the importance of holistic care in competitive environments. As a National Drug Court Institute faculty consultant, she also contributes to advancing effective drug court programs nationwide.  

 Andrea's unwavering commitment to her work and the counseling field is evident in every assignment she undertakes. She serves on nonprofit boards and advocates for destigmatizing mental health and raising awareness about seeking help. 

 In her personal life, Andrea finds joy in spending time with family and relishing in the role of a cool aunt. She also enjoys savoring coffee with friends, forging new connections, and exploring Oklahoma's culinary scene. 

Originally from Colombia, South America, Andrea's passion for counseling led her on an incredible journey. After earning her master's degree in clinical psychology in Australia, she reunited with her family in the United States and established her roots in Oklahoma. With gratitude, she affectionately affirms, "Oklahoma has been good to me." 

 Andrea paves the way for a brighter future through her language skills, expertise, and genuine care, fostering hope and resilience within her community.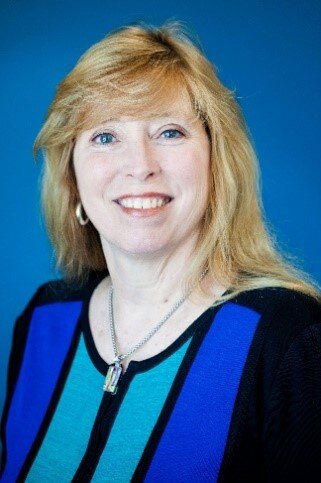 Donna Miller

Donna Miller, MBA, SHRM-SCP, CEO and Co-founder of Purse Power and Senior Director at Xyant Technology, has had more than 30 years of hands-on experience as an entrepreneur and executive in Fortune 500 companies. She is an award-winning talent management consultant and a formally trained executive coach. The theme of Donna's career has been around initiating, driving, and managing organizational transformations. Donna is now focused on helping women, nationwide, to use their trillions of dollars of collective economic power to buy goods and services from companies that create, support, and improve opportunities for women and girls. Donna is also helping Xyant Technology, a minority woman-owned technology staffing and data services company to thrive. Xyant has served Global 1000 companies for 25 years. 

Donna has her MBA in Organizational Development from the University of Colorado at Denver, a BA in Business Administration and Psychology from Baylor University and a certificate in Women's Entrepreneurship from Cornell University. Donna has a passion for making a difference and driving positive change. She has acted as the Women President's Organization Chapter Chair for the state of Oklahoma, served on the Board of the YWCA, cofounded the Women in Leadership Conference at OCU, acted as the Oklahoma Event Co-Chair for the 2020 Women on Boards National Conversation on Board Diversity, co-founded the Senior Organizational Development Association of Oklahoma (SODA), acted as the moderator of the Senior Executive Human Resources Forum (senior HR executive group) and served on the Board of Advocates for the Women and Gender Studies program at OU. Donna is also a 3-time Journal Record Woman of the Year – 50 Making a Difference honoree (and Circle of Excellence Inductee in 2020) and is grateful to have been selected as one of the Oklahoma Hospitality Club's Ladies in the News in 2022 and one of Journal Record's Oklahoma's Most Admired CEOs in 2020. Donna also recently joined the Oklahoma Commission on the Status of Women as an Advisory Council member.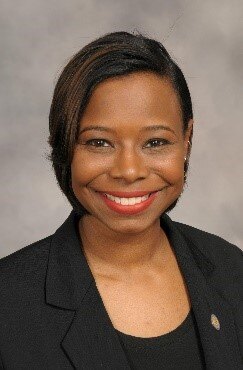 Nikki Nice

Nikki Nice was elected Ward 7 Councilwoman in a November 6, 2018 runoff election becoming the tenth woman and second woman of color to serve at City Hall since the City incorporated in 1890. She was re-elected unopposed in February, 2021. Councilwoman Nice currently serves on the Judiciary Committee, Zoological Trust and Trails Advisory Board. 
 
4th generation Oklahoman, Councilwoman Nice was born, reared, educated, and spiritually nurtured in Ward 7. Her early education was completed in the Millwood Public School District. She is a graduate of Northeast High School and received a Bachelor's of Arts in Broadcasting from historic Langston University. She has studied abroad in The Gambia and Dakar, Senegal West Africa. Councilwoman Nice is a well-known Television and Radio personality with nearly 15 years of on-air experience in the Oklahoma City market. 
 
Councilwoman Nice brings to the Oklahoma City Council a wealth of leadership and community service. She is the proud recipient of the Opio Touré Medallion award presented by the Oklahoma County Democrats, Finer Womanhood Award presented by the Chi Zeta Chapter of Zeta Phi Beta Sorority, Inc., Citizen of the Year Award presented by the Upsilon Iota Chapter of Omega Psi Phi Fraternity, Inc., Oklahoma Women's Coalition 2019 Shero of the year, Journal Record 2020 Achievers under 40, Journal Record 2020 Woman of the year nominee, Lynn Institute Legacy Award, 405 Magazine 2020 HER Community Visionary Award, named a 2021 top 10 OKC Young Professional by Oklahoma City Young Professionals and recognized by OKC Friday three years in a row as one of the top 50 most powerful women in Oklahoma City. Nice also served as a member of Class one of L.O.Y.A.L.(Linking Oklahoma's Young Adult Leaders), Leadership Oklahoma City Class 35, Inaugural Board Member of NLC Oklahoma (New Leaders Council), Oklahoma Department of Corrections Citizens Academy participant, and Oklahoma Conservancy Leadership Academy, Class 4. She has served as a Special Friends of Ralph Ellison Library Executive Board Member, BLAC (Black Liberated Arts Center) Incorporated Board Member, Working Together for Change Ministries Board Member, Women Lead Oklahoma, Executive Board Member for HeartLine, Inc., and currently serves on the board for deadCenter and Advisory Board Member for Factory Obscura. Nice is also a member of Eta Phi Beta Sorority, Incorporated. 
 
Councilwoman Nice lives in Northeast Oklahoma City and is the proud daughter of Roberta. She is a pet lover, music lover, and a lover of people and is committed to moving Ward 7 and Oklahoma City Forward Together. 
Co-Hosts/Facilitators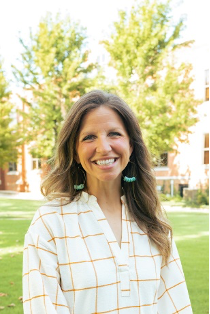 Katy Bradley

Ms. Katy Bradley is serving as one of our co-hosts for SNU's WLS 2023.

Katy was born and raised in McKinney, Texas and graduated from Southern Nazarene University in 2007 with a degree in Business Finance and in 2010 with a Masters in Business Administration.

After her 2007 graduation, Katy began serving as a Resident Director on SNU's campus and has continued to grow in leadership roles in the Office of Student Life since that time, now serving as the Associate Vice President for Student Life and Dean of Students.

Katy is passionate about speaking life into others and helping them see their value and worth, empowering them to be all God has called them to be!  Katy married her college sweetheart, Brett Bradley, in 2007 and they have been blessed with 3 boys, Beau (11), Beck (8) and Brave (3).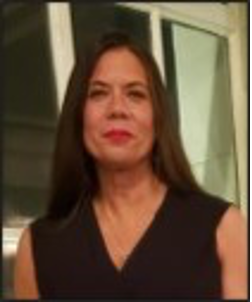 Dr. Shari Rodgers

Dr. Shari Rodgers is serving as one of our co-hosts for SNU's WLS 2023.

Shari has an extensive background in education.  In early September 2022, Shari officially began in her new role as Assistant Professor and Dissertation Director at SNU.

She has served as an external evaluator for federal programs in several Oklahoma school districts since 2009.  Shari has earned numerous certificates including Superintendent, Principal, Special Education (Mild-Moderate), and Diabetes Management certificates.

She also has a background in teaching high school English and has taught numerous SNU adult college program courses.  Shari earned her FSG degree, MAEL and MAASE graduate degrees, and now her doctorate at SNU.
Symposium Events Include

Morning and afternoon sessions with inspiring women leaders – attend what fits your schedule!
Free Luncheon
Opportunities to Interact with Keynote Speakers and Table Facilitators

The 2023 WLS event will be held in the Heritage Conference Room at Webster Commons on the SNU Bethany Campus.  The SNU campus is located at: 6729 NW 39th Expressway, Bethany, Oklahoma 73008

If any questions, please email WLS@mail.snu.edu or call 405-717-6299

Schedule of Events
WLS 2021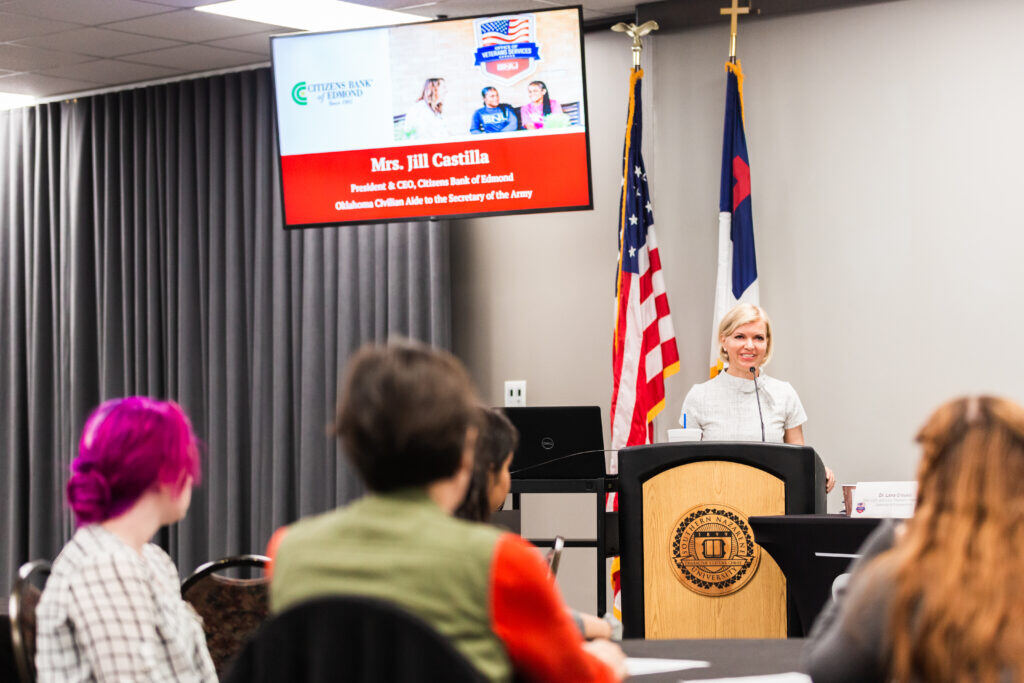 WLS 2022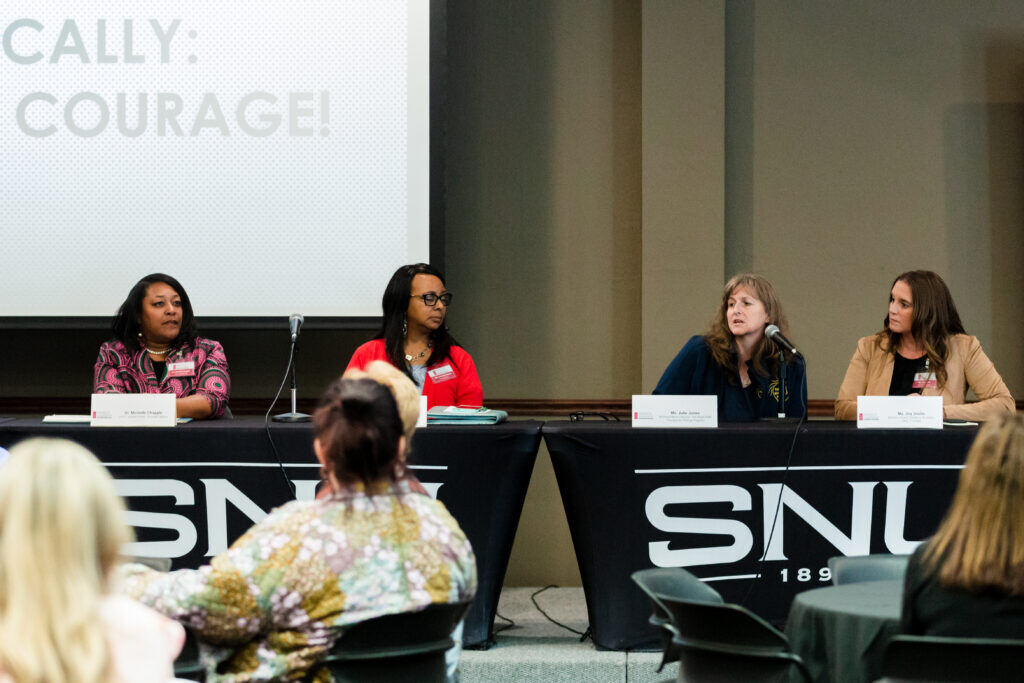 Event Sponsor Levels
Diamond Level Event Sponsor $1000 (Session Sponsors)

2 Available Sponsorships! (1 for morning session and 1 for afternoon session)
Recognized as an official partner for our SNU WLS 2023 during the event
Logo advertised on our WLS website as our Official Partner for the SNU WLS 2023
Slide with organizational logo on rotating screen during event
Networking outreach table during luncheon
Provide 2-3 minute "elevator speech" at the opening of the session the organization is sponsoring
Recognition at our WLS Registration Check-in Table
Special Thanks for our WLS 2023 Diamond Level Sponsors:

Platinum Level Event Sponsor $750 (Luncheon Sponsors)

4 Available Sponsorships!
Recognized at all symposium food/refreshment stations with organization logo placards
Logo advertised on our WLS website
Slide with organizational logo on rotating screen during event
Networking outreach table during luncheon
Provide 2-3 minute "elevator speech" during the symposium at designated breaks or transitions
Special Thanks for our WLS 2023 Platinum Level Sponsors:

Gold Level Event Sponsor $500 (Networking Sponsors – Tier 1)

Networking outreach table during luncheon
Recognition on our event website with logo
Slide with Organization Logo on rotation screen during event
Provide 2-3 minute "elevator speech" during the luncheon period
Special Thanks for our WLS 2023 Gold Level Sponsors:

Silver Level Event Sponsor $250 (Networking Sponsors – Tier 2)

Networking outreach table during luncheon
Recognition on our event website with organization's name
Slide with Organization Logo on rotation screen during event
Special Thanks for our WLS 2023 Silver Level Sponsors:

                             

Bronze Level Event Sponsor $100 (Supporting Sponsors)

Recognition on our event website with organization's name
Slide with Organization Logo on rotation screen during event
Special Thanks for our WLS 2023 Bronze Level Sponsors: