2021 SNU Summer Research Experience
/
/
2021 SNU Summer Research Experience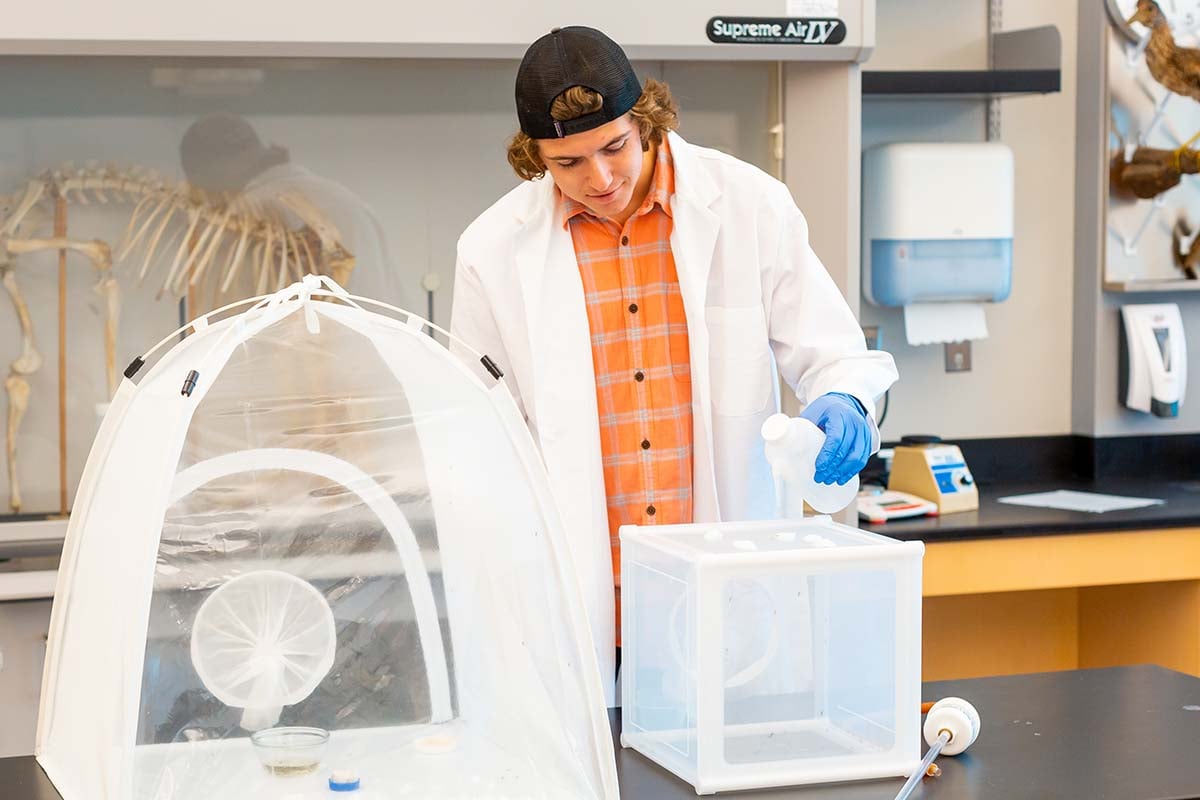 The 2021 SNU Summer Research Experience (SRE) took place from May 12 to June 25, 2021. The SRE is sponsored jointly by SNU and the Oklahoma NASA Space Grant Consortium. 
West Nile virus (WNV) is the most widely distributed arbovirus (viruses transmitted to humans and other animals by arthropod vectors) and the most important and widespread mosquito-borne disease in the U.S. According to the Oklahoma State Department of Health WNV was first detected in Oklahoma in 2002 and has since produced three major outbreaks and it's established as a seasonal endemic disease causing human clinical cases and death mainly during May to October.
Infectious disease surveillance and forecasting have greatly improved with the development of new analytical and modeling tools. NASA Earth-observations have been used to track the ecological impacts of changing climates and landscapes and the implications of these changes for ecosystem and human health. From the vintage vantage point of space, satellite observations can provide information to determine disease-favoring conditions in the environment.
Our goals in this research were to i) assess the correlation between environmental factors, mosquito surveillance, and epidemiological data; ii) utilize NASA earth observations to test the accuracy of an early-warning system for WNV outbreaks in Oklahoma.
Current SNU students may apply for the 2021 SRE if they had completed their first one or two years of study in an academic major offered through the SNU Biology, Chemistry, Computer Science/Network Engineering, Mathematics, or Physics Department. 
Callie Cambell from Dallas, Texas.
Junior, Bio/Chemistry Major.
Q: Why did you choose to pursue Biochemistry and this research program? 
A: "I am really interested in the public health community and I wanted to get experience in the lab. This provided a really good experience on how public health ties into research and how much research can really affect public health."
Q: What has been your favorite part of the research program?
A: "My favorite part is screening the different types of viruses and sequencing them. We perform mosquito surveillance around Bethany, Piedmont, OKC, screening for viruses and sequencing them to reveal which viruses come from specific types. So finding out what strains of viruses come from where, and how they migrate. We sort the mosquitos out by specific species and run molecular tests to see if the viruses are present." 
Garrett Bickley from Piedmont, Oklahoma.
Sophomore, Environmental Science Major.
Q: How did you get into Environmental Science? 
A: "I have always been into the outdoors, nature and camping so I thought I would like to get a job where I can do those things. I want to potentially be a field biologist or work for a national park."
Q: What part of the research have you enjoyed the most?
A: "I have particularly been doing a lot of setting the traps and retrieving them. You have to sort them all bycatch, we take them out, and organize them by genre and species through a microscope. We extract their DNA and perform a PCR which tests for the diseases and viruses. This summer we have collected and sorted about 7,800 mosquitos."
Christine Abraham from Yukon, Oklahoma.
Junior, Biochemistry Major
Q: What goals do you have with Biochemistry?  
A: "Through Bio Chem, I want to be a Doctor. Specifically, I like anatomy and studying the human body. I heard about this program and thought it would be great to have research experience in my resume and to try a new thing. My favorite part has been finding the species of the mosquitos and also just learning about them and how they can change lives drastically."
Q: Do you have any advice for someone thinking about doing research in the future?
A: "This is a wonderful experience, you gain knowledge but also specific skills. These skills really look great for future careers and this has provided the whole research experience. You will be challenged and exhausted at times but the next day is always exciting. It will be rewarding in the end because I would probably not have the opportunity to do this type of research again. SNU definitely prepares me for my future by having science and biology clubs, MCAT prep, and mock interviews. SNU also has a cadaver Lab and that is huge on a transcript."
To learn more about or Science Programs please visit snu.edu/biology-chemistry/
Back to Blog