2024 Kairos Scholarship Applications Open
/
/
2024 Kairos Scholarship Applications Open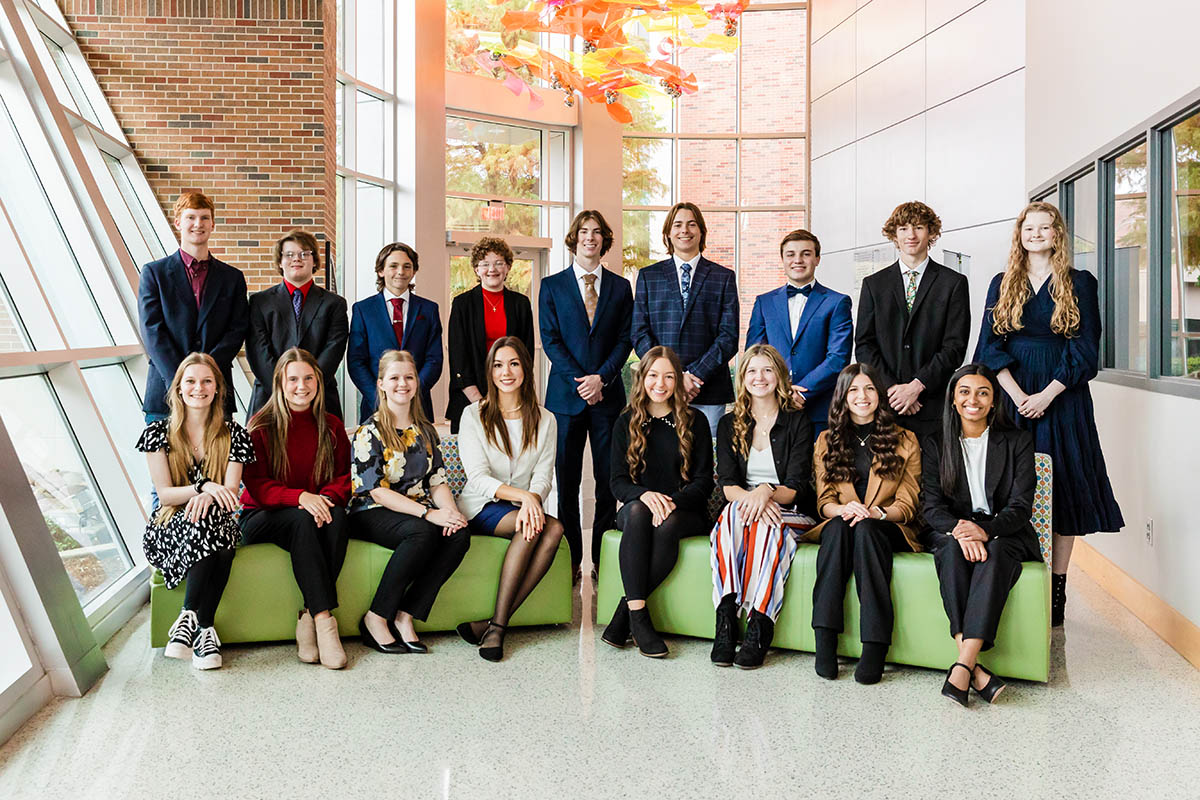 The Kairos Scholars Award Program at SNU is a recognition of academic excellence, offering scholarships that reward students' hard work and dedication and open doors for these deserving students. This investment in future leaders benefits not only the scholars themselves but also their communities and the campus as a whole, fostering a vibrant and diverse student body while motivating others to strive for academic excellence. This program offers these students one full-ride scholarship and three full-tuition scholarships, awarding them thousands of dollars.
The SNU Kairos Scholars Award Program is a prestigious scholarship program that is available to first-time, full-time undergraduate students who meet the following requirements: a high school cumulative GPA of 3.5 or higher, a minimum ACT score of 30 (or equivalent SAT score), a resume displaying various involvement and achievements, a transcript, a letter of recommendation, and two essay questions with prompts provided within the scholarship application itself. Applications are now open.
Each qualified student who applies goes through a process of evaluation; finalists are invited to the next stage, which is a reception to meet various leaders from campus, hear more about SNU, and participate in an interview with a faculty panel. The top four students are then awarded through the program. All finalists receive a generous academic award from the university.
The 2023 Kairos Scholars Full-Ride recipient, Joanna Zachariah, is from Yukon, Oklahoma. Joanna Zacharia's dream is to pursue a career in medicine and be a servant leader in her community. Along with Zachariah, three Kairos Scholars Full-Tuition scholarships were awarded to Emma Burton, Danielle Coombes, and Evan Rader. Emma Burton is from Bryan, Texas, and is pursuing a degree in graphic design; Danielle Coombes is from Edmond, Oklahoma, and is studying to become a physical therapist; and Evan Rader is from Mustang, Oklahoma, seeking a mechanical engineering degree.
SNU is blessed to have a community that is both well-rounded and academically focused. The Kairos Scholars Program reflects SNU's commitment to academic excellence, access to education, and the development of future leaders. It is just one stepping stone in our path of fulfilling our calling of making Christlike disciples through higher education. We are proud of these students' achievements and honored to be a part of their academic endeavors. For more information regarding the Kairos award, qualifications, and deadlines, or to learn more about this year's recipients, go to snu.edu/kairos.
Back to Blog