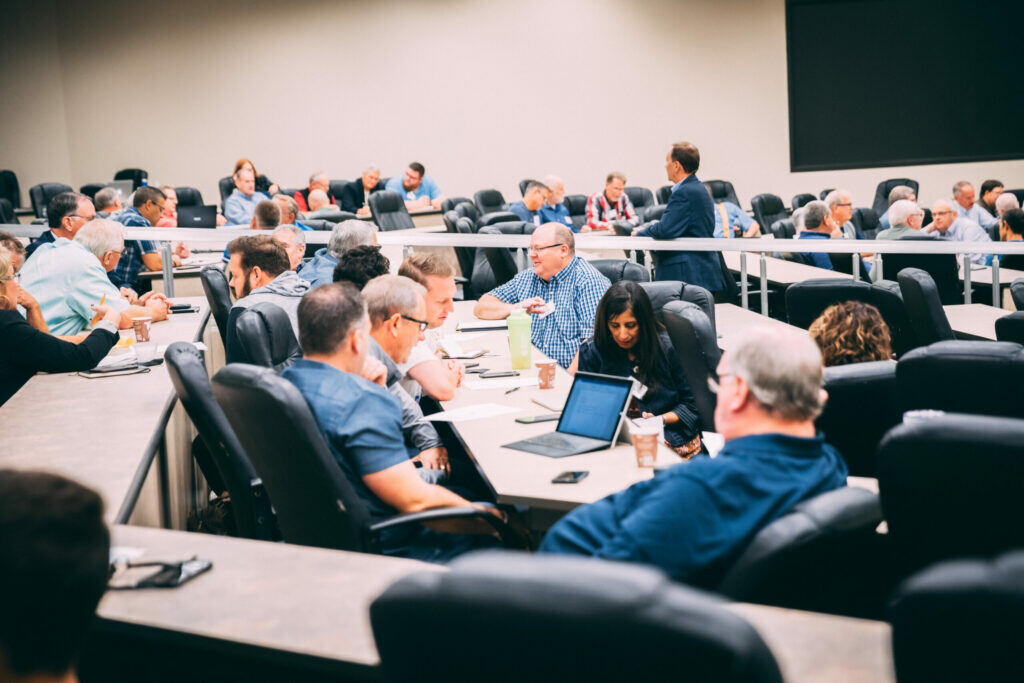 The Office of Church Relations
Serving the South Central Region Church of the Nazarene
The Office of Church Relations exists to sustain and strengthen the relationship between Southern Nazarene University and the South Central Regional Church of the Nazarene.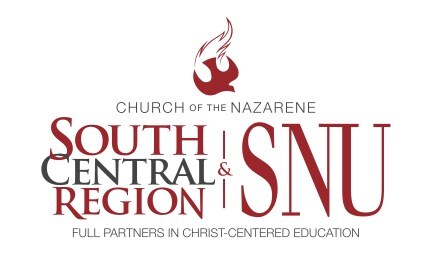 Church Relations – Maintains communication and reinforces the covenant relationship between the university and the South Central Region Church of the Nazarene. The Office of Church Relations has responsibility for receipting and reporting of general education giving by constituent churches and provides training and enrichment opportunities for pastors and church leaders, both on and off campus.
Resource Center for Pastoral Leadership – Even the best-prepared and most gifted pastors often find themselves in need of additional tools and resources to meet the constant challenges they face in their congregations and the communities they serve. The Resource Center for Pastoral Leadership at SNU (RCPL) was established to provide a place where pastors find resources, inspiration, and encouragement.
Want to stay connected to Church Relations at SNU? Be sure to sign up for the Good News Update newsletter by subscribing here or call 405.491.6314.
Click here to make your Ed Budget gift
Pastor's Sabbath

"Come to me, all you who are weary and burdened, and I will give you rest." Matthew 11:28 (NIV)

The demands of pastoral ministry in the 21st century can be all consuming. Pastors and spouses are hard pressed to find affordable escapes–even for a few brief days–from the rigors of ministry. The Office of Church Relations at Southern Nazarene University wants to help pastors who are seeking a break from their busy lives, giving them an opportunity to renew their spirit and energize themselves to return to their churches.

Under the Pastor's Sabbath program, the Office of Church Relations will cover the cost of up to three nights lodging for the pastor and spouse in one of four fully furnished guest apartments on the SNU campus (subject to availability.) Each suite is furnished with linens, wireless internet access, a kitchenette with refrigerator, microwave and coffee maker, and cable television connection.

Our guests will have access to campus recreational and fitness facilities, Library services, and any special events being held on campus. (Guests should contact the Office of Church Relations for necessary passes or tickets.)

SNU has no agenda for the pastor while on campus other than seeking to provide the rest he/she needs.

To make reservations for the Pastor's Sabbath program, contact the Office of Church Relations email us at churchrelations@snu.edu.

We look forward to providing a restful time for you!

Good News Newsletter

Conversations with a Pastor

Student Stories

Our Regional Church

North/East Texas District – Dr. Keven Wentworth, Superintendent
https://www.netxnaz.net/

Louisiana District – Dr. Chuck Fountain, Superintendent
www.ladistrict.org

North Arkansas District – Dr. Mark Lindstrom, Superintendent www.narknaz.com

Northeast Oklahoma District – Dr. David McKellips, Superintendent
www.neokdistrict.org

Oklahoma District – Dr. Terry Rowland, Superintendent
www.oknaz.org

South Arkansas District – Dr. Virgil Askren, Superintendent
www.southarkansasdistrict.org

South Texas District – Dr. Jeffrey Johnson, Superintendent
www.southtexasnaz.org

Southwest Oklahoma District – Dr. Mark Lehman, Superintendent
https://swok.org/

Texas-Oklahoma Latin District – Dr. Caleb Herrera, Superintendent
www.tolddistrict.org

West Texas District – Dr. David Downs, Superintendent www.westexnaz.org

LiveLast Workbook

Resource Center for Pastoral Leadership

The Resource Center for Pastoral Leadership at SNU was founded in 2013 under the auspices of then-president, Dr. Loren P. Gresham, who named Dr. Stan Toler its Founding, Executive Director. Dr. Toler led the RCPL until his untimely passing in November 2017.

Today, the mission of the RCPL remains unchanged:

The RCPL is created to be a place where pastors find:

Inspiration for their Calling
Encouragement for their Character
Equipping resources to grow in their Competencies

We seek to fulfill this mission through:

On-campus, off-campus and live streaming of lifelong learning events
Quality ministry resources at low or no cost to pastors and congregations
Utilization of the outstanding resident faculty at SNU complemented by top tier presenters/instructors from around the world

For more information and archived resources click here.

Pastors Leadership Scholarship Award

To Our South Central Region Pastors:

One of the many ways we partner with our regional churches is a tuition credit certificate
made available to pastors who have led their church in reaching their annual financial goal of support of SNU.  For the current church year, a $200.00 Pastor's Tuition Scholarship Award is presented as a token of our appreciation for Funding the Mission of Christian Higher Education – 2.25% of the net fund base.

This award may be redeemed by the pastor to apply to their tuition, or for a member of his/her immediate family – but it is important to note that, if you so choose, you may award the certificate to a young person currently attending or coming to SNU from your church, a fellow pastor's child, or any current SNU student that you may know and choose to encourage in this way. In any case – a maximum of $1000 in accumulated certificates may be used in any given academic year per recipient, and certificates are valid for ten church business years.

If your church qualifies for this award this church year, click here to access the certificate, complete the required information, and email or mail it to the SNU Office of Church Relations.  If you qualify but choose to reserve this award for future use, please save it to your files or print it for your records.

My deepest desire is that every pastor on our Region will see Southern Nazarene University as a financially realistic college choice for their children. Our Enrollment Management team wants to work with you, and the families in your church, to design a personalized campus visit and financial plan. We rely heavily on you, pastor, to help us identify and recruit students through our High Priority referral form and the financial and spiritual support of your church. I am so grateful for your prayers and the example you set for your people through your support of SNU.

Thank you again for your church's financial investment in your university.  May God
continue to bless you, your family, and your ministry.

Gratefully,
Keith Newman,
President

SNU Sunday

In April – or another Sunday that fits your church calendar best – celebrate the covenant bond between the Church and Your University – Southern Nazarene University!

If you need assistance with any of these resources – or would like to schedule an SNU visit to your church – contact the Office of Church Relations at 800-648-9899 or email us at churchrelations@snu.edu.