Crimson Corner is Open!
/
/
Crimson Corner is Open!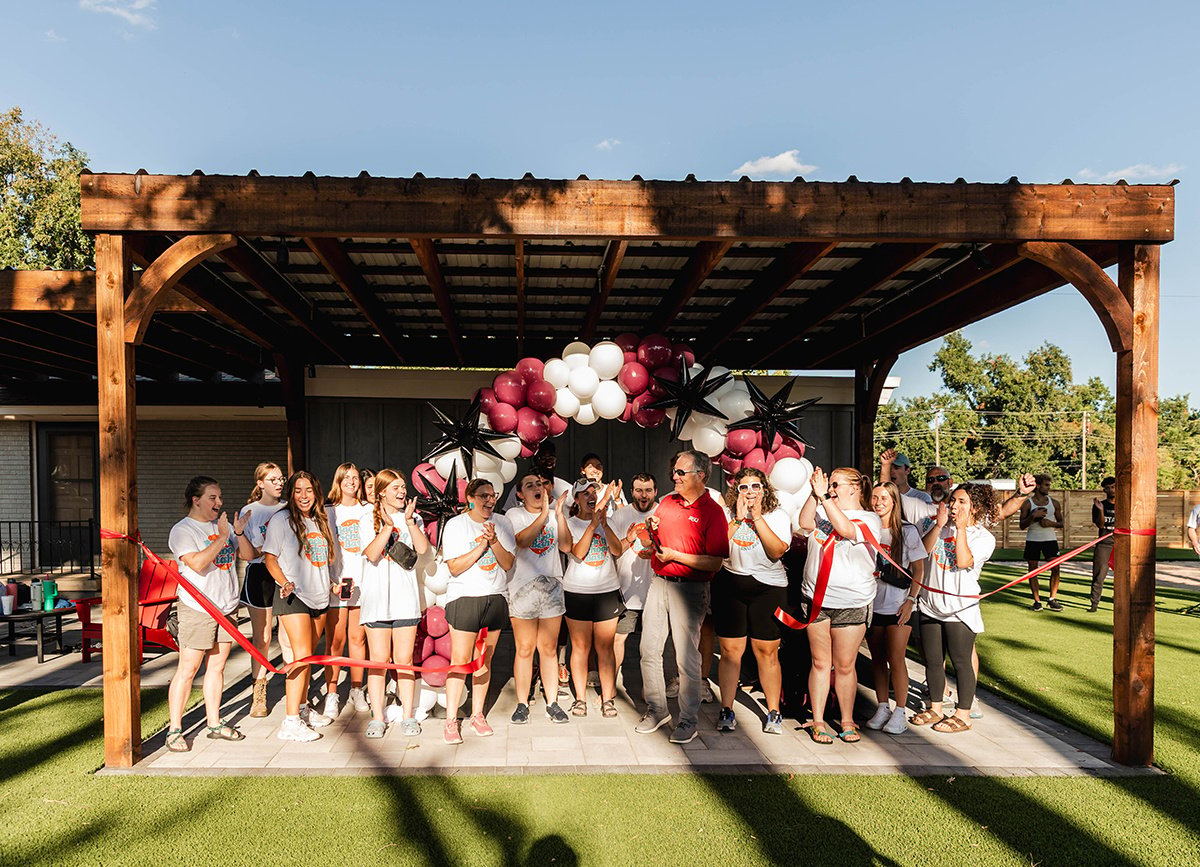 SNU is celebrating its newest edition to campus- Crimson Corner. This stunning and functional area was made possible by the generous gift of the Find Us Faithful Foundation- making this a completely donor-funded project. SNU is grateful and honored to receive such a gift that will provide countless opportunities for students and faculty to fellowship and build community- all while actively having fun!
With the ribbon cutting having commenced on August 16th at the annual Back to School Bash, students, faculty, and staff now have full access to an abundance of activities- which Crimson Corner fosters. Such activities include (but are not limited to): a putting green, enjoying a match of sand volleyball on the freshly sanded courts, roasting a marshmallow or two for s'mores over the impressive fire pit, or playing an intense game of pickleball or tennis on the various fenced-in courts. 
Located east and northeast of the Webster Commons, Crimson Corner is the perfect hub for student life, providing recreational space and outdoor dining, boasting many picnic tables and various spaces to fellowship and accomplish homework. Students need never fear a laptop dying in the middle of an assignment with the built-in outlets available!
Additionally, Crimson Corner allows a space for students who reside on campus and students who commute to the University to build relationships. As an added bonus, Crimson Corner is just a short jaunt from the new Chick-fil-a on campus! SNU students really are getting the best of all worlds from just one corner of the University.
SNU is buzzing with excitement, anticipating all that will come from Crimson Corner being a part of the school. Be sure to bring your game-face and come check it out for yourself! Click here to follow SNU on social media and keep up with all the new projects and activities SNU continually presents- you won't want to miss out.
Back to Blog