Discovering the Intersection of Passion and Purpose: Adam Edwards' Inspirational Journey
/
/
Discovering the Intersection of Passion and Purpose: Adam Edwards' Inspirational Journey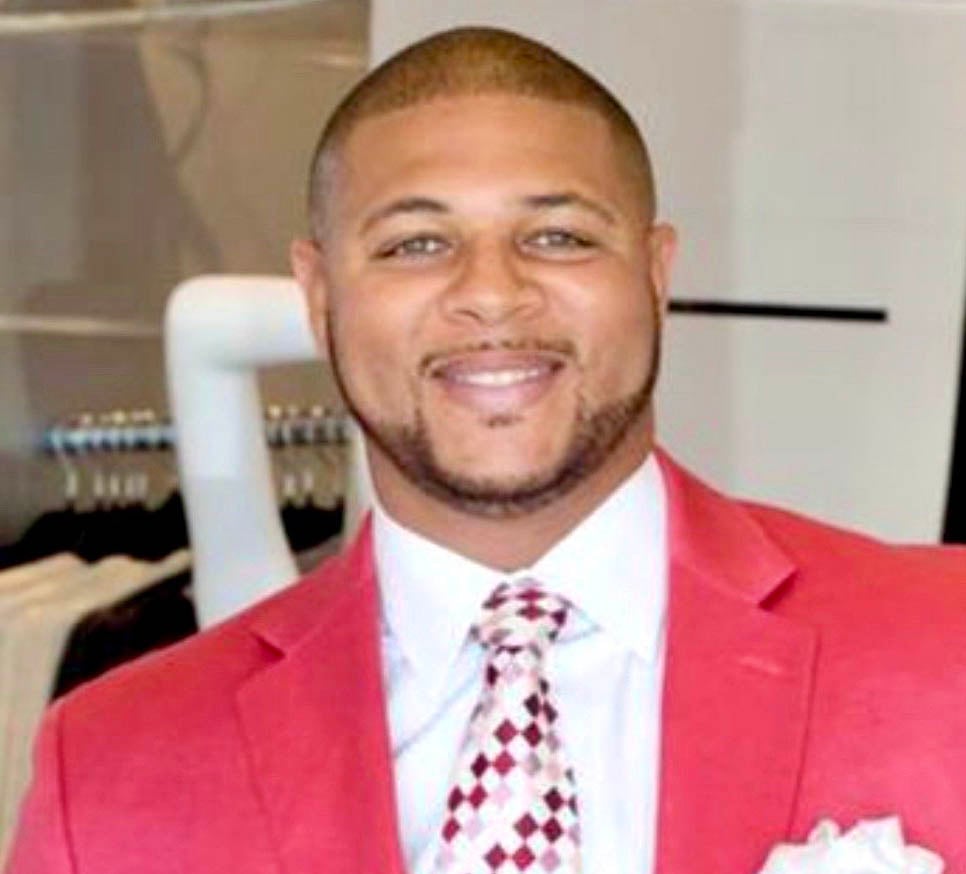 Adam Edwards has seamlessly woven his passion for business and football with a heartfelt commitment to healthcare advocacy. As he approaches his anticipated graduation from the MBA – Healthcare Administration program, Adam's journey stands as a testament to the transformative power of education and purpose-driven pursuits.
Hailing from the heart of Oklahoma, Adam's journey is marked by a fusion of talents and an unwavering spirit. A former Dallas Cowboys (2000-2002) NFL football player turned entrepreneur, Adam's foray into business started at Oklahoma State University, where he graduated with a B.S. in University Studies and a Business Management Minor. Collaborating with Shark Tank's Daymond John on the "Venture Draft," Adam's prowess in merging tech, athletics, and venture capital demonstrated his innovative approach to business. Over the years, he steadily climbed the corporate ladder of Fortune 100 companies, all while nurturing an entrepreneurial spirit that eventually led to the establishment of successful ventures.
But Adam's impact extends far beyond the boardroom. Appointed as the National Ambassador of the "Passion for Healing" Medical Mission program in Nairobi, Kenya, he showcased his commitment to global healthcare improvement. His selection as a Susan G. Komen Foundation "Pink Tie Guy" and his involvement with the Oklahoma AIDS Care Fund underscore his dedication to social causes, raising awareness for breast cancer prevention, early detection, and supporting education about HIV and AIDS. Most recently, Adam agreed to serve as Sanofi's Southwest Regional Liaison for a Respiratory Syncytial Virus, a monoclonal antibody launch for infants.
Within the academic realm, Adam's achievements are also noteworthy. Since his days on the field, Adam has received several certifications, including Certified Tourism Ambassador, Certified Medical Representative, and Certified Franchise Executive. Recognized as a top MBA Healthcare Student at SNU, Adam also serves as the NFL Oklahoma Chapter's Degree Completion Ambassador, helping former athletes complete their degrees at the university of their choice. His accomplishments reflect a dedication to both personal growth and the advancement of education on a broader scale.
Adam attributes his success to the support of his family – most notably his wife and business partner, Sarah. Adam's brother, Alex Edwards, an SNU alum, encouraged him to pursue his MBA in Healthcare Administration at SNU. Adam chose to pursue an MBA to fortify his business skills. He shares, "After evaluating my professional business plan, I concluded an advanced degree would sharpen my strategic thinking skills and propel my leadership journey further as a Subject Matter Expert in Healthcare."
SNU's MBA-Healthcare Administration degree applies advanced concepts in business to the practical reality of the healthcare world, further developing leaders like Adam for strategic planning, skillful execution, and critical analysis in their current and future roles. Healthcare is undoubtedly the fastest growing industry within the U.S., and graduates of this program make their mark as professionals skilled in business with a heart for service and a penchant for great leadership.
MBA Healthcare Administration Program Advisor Jeff Seyfert said, "Adam has been a joy to work with. He reaches out with questions because he wants to excel in the program and that is exactly what he does. Adam is an outstanding learner and we are blessed that he selected Southern Nazarene University to further his education through the MBA-Healthcare program."

Adam credits the support of SNU's professors and their real-world examples for fueling his understanding of course materials. "The SNU professors are truly dedicated to every student's academic success," Adam said and noted that the one-on-one mentoring sessions via Zoom illuminated the path to academic success, fostering a deep understanding of concepts and requirements.
Adam's journey is a testament to resilience, resourcefulness, service before self, and the value of education. As he continues his studies at SNU, he carries with him the lessons learned, the relationships formed, and the promise of a bright future for healthcare administration. His legacy is not just one of academic accomplishment but of a commitment to improving lives, communities, and industries through passion, purpose, and perseverance.
Southern Nazarene University takes pride in Adam's achievements and looks forward to witnessing the continued impact he will undoubtedly make in the world. Adam is looking forward to his graduation next year, that, and the Cowboys football games this fall.


Back to Blog