Meet SNU Student Body President, Chase Matson
/
/
Meet SNU Student Body President, Chase Matson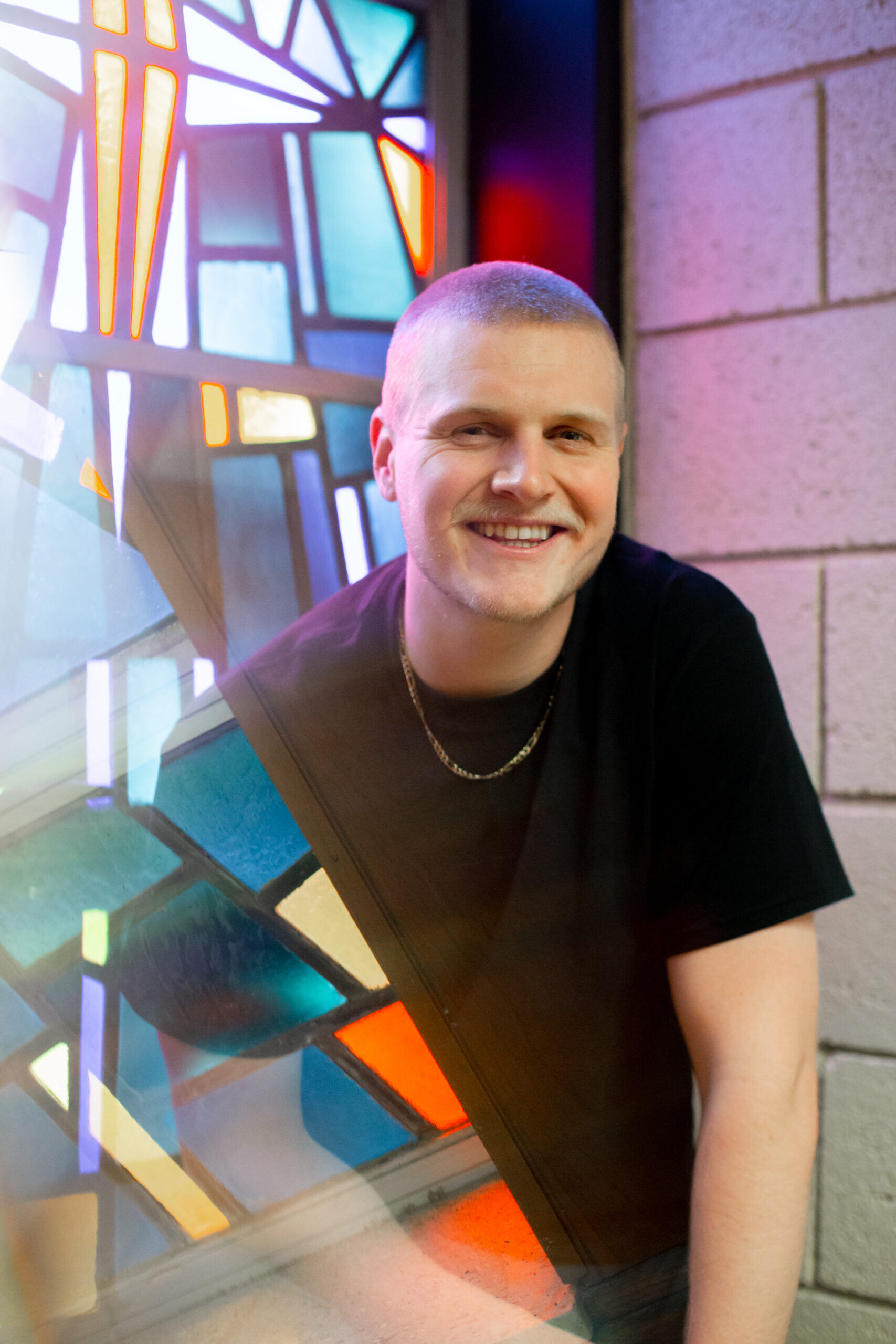 Meet Chase Matson, a junior pursuing a degree in Theology.
Growing up, Chase was very involved in church and had many friends, yet he did not have a personal relationship with God. "There was a Young Life leader I met and really connected with during that time," says Chase. "I admired how he loved like Jesus did, and I wanted to do the same. His example played a big role in making me who I am today. Soon after, I got baptized and later on became a leader within my church."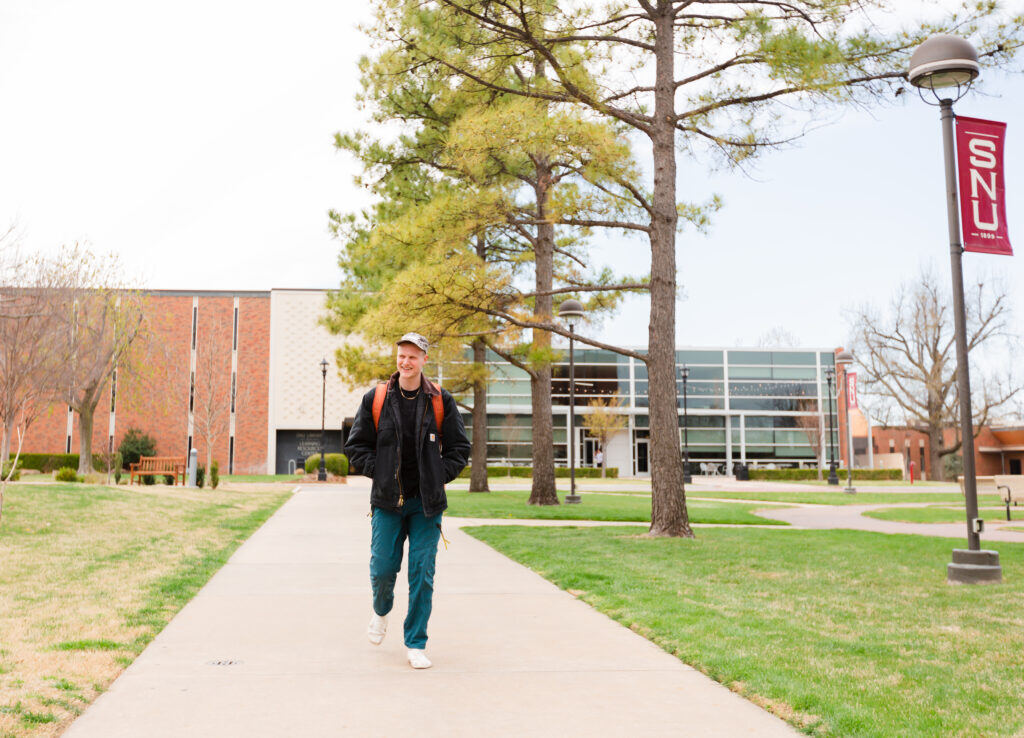 Chase found out about Southern Nazarene University while he was involved at a Nazarene church in Ponca City. He felt the call to ministry, which led him to attend the university. He values the relationships that he has made with the professors and student body. He says that the community at SNU is unlike any other community he has ever been a part of. Chase is studying Theology because he feels the call to pursue God relentlessly and eventually become a pastor. He aims to set ablaze those around him for Christ.
"I want to impact others in the same way that my Young Life leader impacted me by showing others the same Love that changed my life," Chase continues. "I want to travel, possibly living in a van, and do evangelical work… all while using my passion for poetry and sharing that with others."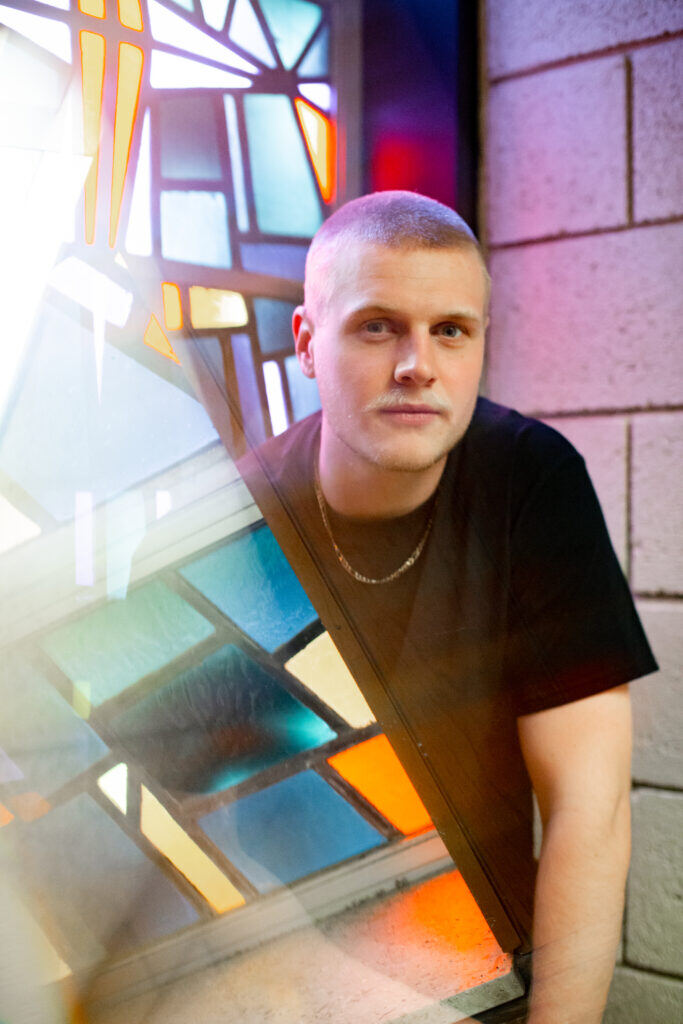 Having a huge heart for the homeless community, Chase has enjoyed helping with Professor Forseberg's ministry, Micah Community Movement (MCM). On Thursdays and Sundays, the team serves the homeless community of Oklahoma City, providing them with supplies and offering them the dignity that they rarely receive. "Building relationships with these people and being able to call some friends now has been a blessing," says Chase. "We get the opportunity to show support and share God's love with them. I would love to continue this ministry in the future."
Aside from his studies and volunteering efforts, Chase resides as the SALT and Senate Chair (otherwise known as the Student Body President), competes as a member of the ESPORTS team, participates in intramural activities, and regularly attends and shows support for SNU Athletics.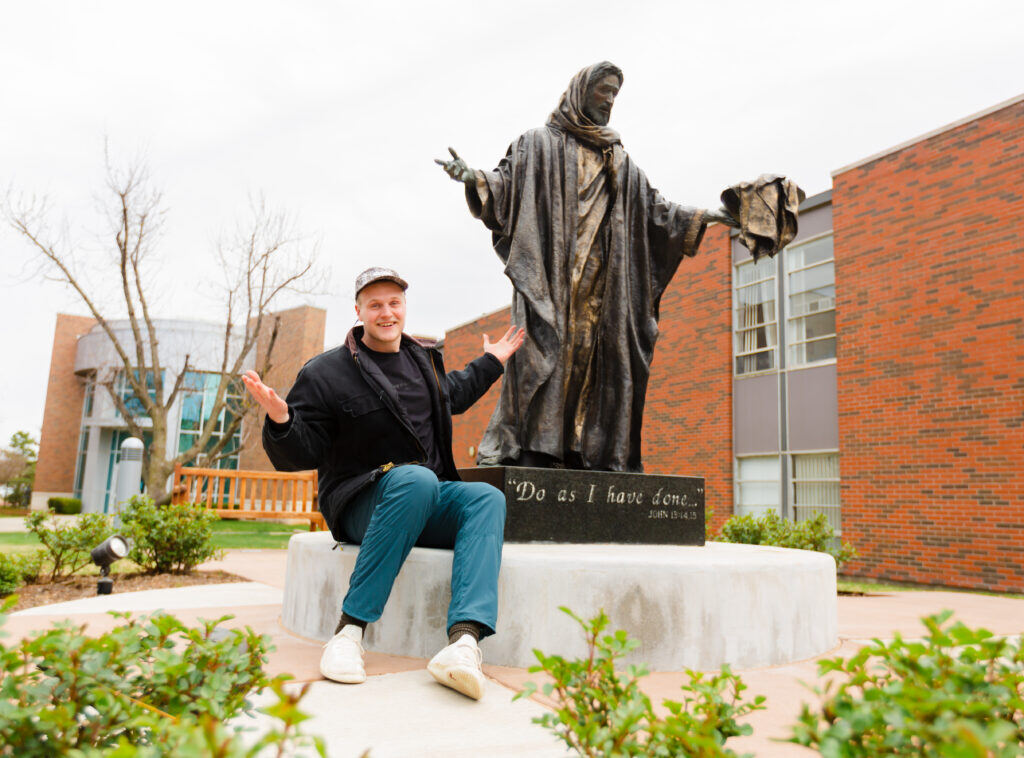 Chase says, "My role as SALT and Senate Chair has allowed me to see the true care SNU has for its students. People such as Katy Bradley and Blair Spindle devote so much time and energy to serving students, and it has inspired a sense of urgency in me. The urgency to deeply love and show everyone on campus just how much they matter!"
We are thankful for you and your dedication to service here at SNU and in the community, Chase! #humansofSNU ❤️
Back to Blog