SNU Launches New Online Experience for Service Members and Veterans
/
/
SNU Launches New Online Experience for Service Members and Veterans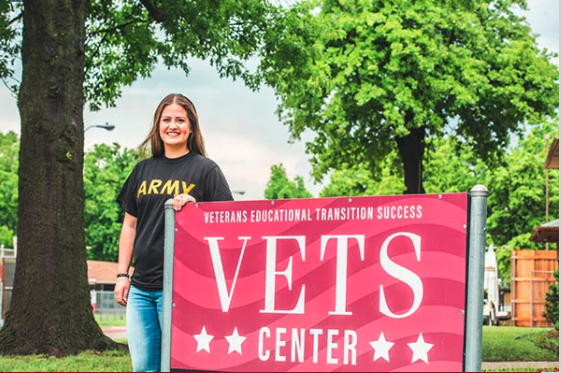 SNU's College of Professional and Graduate Studies launched an online veterans resource center. This resource center provides a one-stop-shop to guide service members and veterans through the higher education process, as well as providing student and career services.
The new online hub offers students who are veterans an array of educational tools and videos, including guides to financial aid, going back to school and assimilating back into civilian life, as well as connections to other federal, state and local services that support veterans and their families. Veterans make up 25% of SNU's adult and graduate student enrollment, and having a convenient place to access this information is crucial to building a welcoming environment for this population.   
"We're connecting veterans and service members with tools to help them be successful in their transition from military service to higher education or to a new civilian career," said SNU President Keith Newman. "These resources arm veterans with vital information that helps them navigate the various resources and services that are available for them, to reduce whatever challenges or obstacles they are facing." 
Included is information on the variety of ways that SNU supports veterans and service members, including through career services, counseling, financial aid and community partners. This resource works in tandem with the university's VETS (Veterans Educational Transition Success) Center, with offices located on both the Bethany and Tulsa campuses.
"The VETS Center has a responsibility to serve as an advocate for the student veteran, service member and military dependent, so they have a voice on the university campus," said VETS Center Director Mark Nadig,  himself an Army veteran. "The center's mission is about relationship building. We exist to empower our SNU veteran and military community to ensure their success and well-being in all aspects of their lives."  
Nadig and his team primarily assist veterans with educational benefits, career transition, academic support programs and special accommodations for learning success. The team also connects veterans to the right community resources, experts and organizations if their needs fall outside of the center's capabilities, in effect serving as a bridge for veterans to get the support that they need. 
"During their service days, the veteran had a large team supporting them," said Nadig. "That's where we come in. Our VETS Center exists to be a battle buddy or serve as the veteran's fire team, where they can keep their eyes forward because we'll watch their 'six.'"
To visit the new veterans resources page, and to learn more about both the VETS Center and the other resources available at SNU, visit https://pgs.snu.edu/veterans.
Back to Blog