SNU Celebrates 118th Commencement
/
/
SNU Celebrates 118th Commencement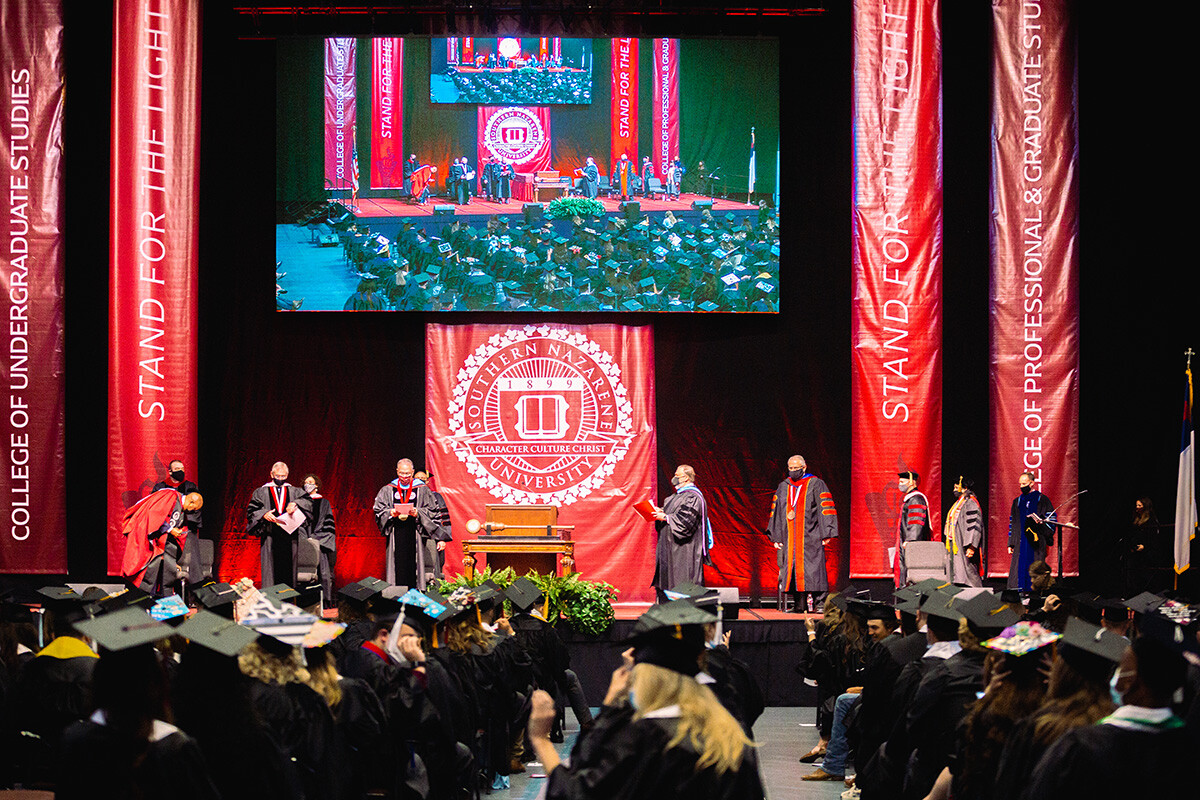 BETHANY, OK – The 118th Commencement of Southern Nazarene University took place on Saturday, May 8. Three commencement services occurred in celebration of the 426 May 2021 graduates with 177 from the College of Undergraduate Studies and 249 from the College of Professional and Graduate Studies.
President Keith Newman presided over the services featuring greetings from Dr. Terry Rowland, Board Chair, prayer from Nazarene General Superintendent, Dr. Filimao Chambo and prayers from several family members of graduates. The commencement address was delivered by Dr. Gary Morsch, family and emergency physician, veteran, SNU Board member and founder of Heart to Heart International. Dr. Morsch shared of his recent calling during the pandemic to begin Covid Care Force and asked the SNU graduates to consider the important questions, "If not me, then who? If not now, then when?" as they consider God's plans and calling for their lives. The College of Undergraduate Studies presented students Ana Victoria Ruiz Bautista and Abesolom Ermias Mekuria the President's Award. Dr. Newman presented Dr. Gary Morsch with the Crimson Award.
University Provost, Dr. Tim Eades stated, "I am truly grateful to the many faculty and staff that worked hard to make this day possible. It was a joyous occasion and marked the first time the university has been able to gather for an in-person ceremony since 2019. Plans are now underway for a great celebration in the winter commencement on December 4, 2021."
More information will be posted regarding December's event by this August at www.www.snu.edu/commencment.
Back to Blog