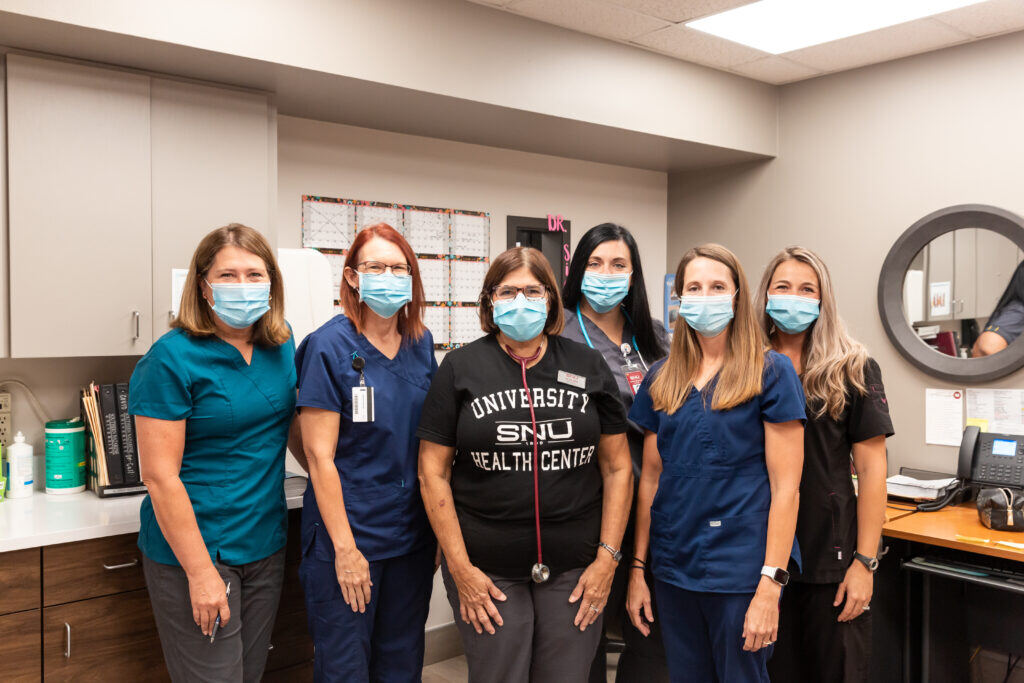 Welcome to the Student Health Center.
The Student Health Center aims to provide primary care and health education to the students of SNU, as well as the faculty and staff of Southern Nazarene University. The Christian atmosphere of the school is continued in the health services department.
The Student Health Center functions as a division of Student Life. It is directed by a registered nurse who reports directly to the Executive Vice President. A licensed physician in the state of Oklahoma provides: 1) support and assistance to the Director of Student Health Services via consultation, 2) primary care to SNU students, faculty, and staff at specified times at the Student Health Center, and 3) authorization for ordering medications and various supplies. Several physicians in the local community also provide medical care to the students, faculty, and staff of SNU in local private offices on referral as needed. The Student Health Center is located on the bottom floor of the Webster Commons Building. As you exit the elevator or stairwell, it is immediately to your left. You can reach us by phone (405) 491-6605, FAX (405)491-6683, or email at studenthealth@snu.edu.
All your medical records remain strictly confidential, and only Student Health Center personnel have access to them. We do not release information of records for any reason unless we have specific written consent.
Student Health Center Personnel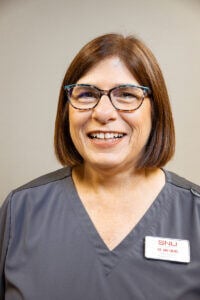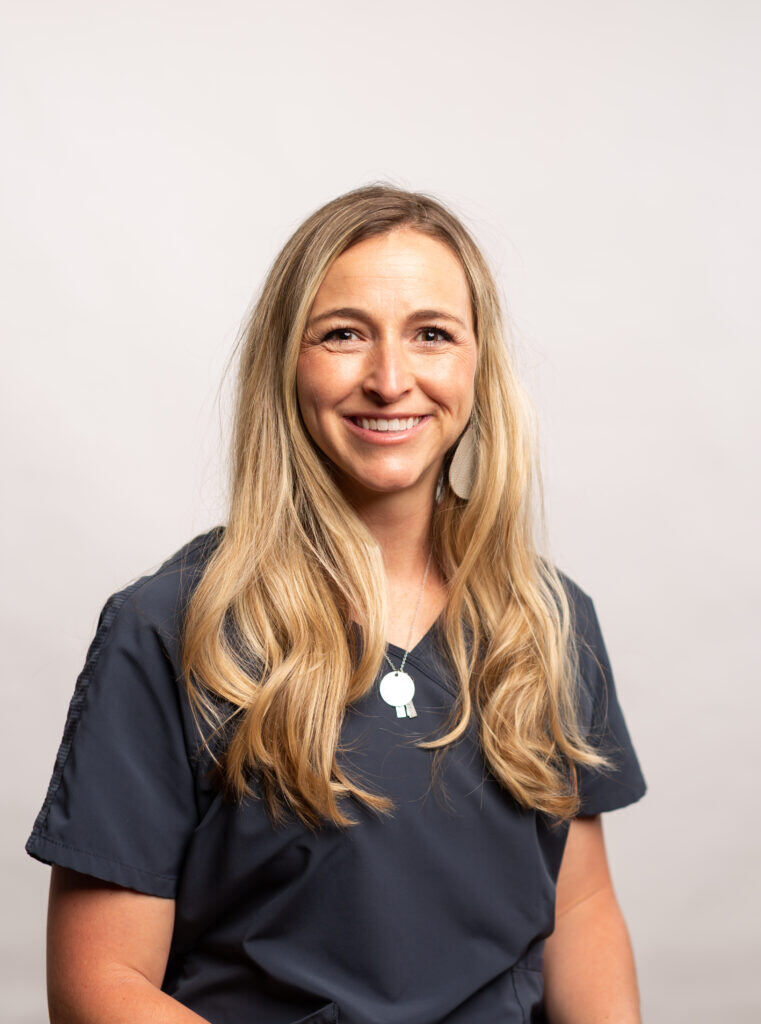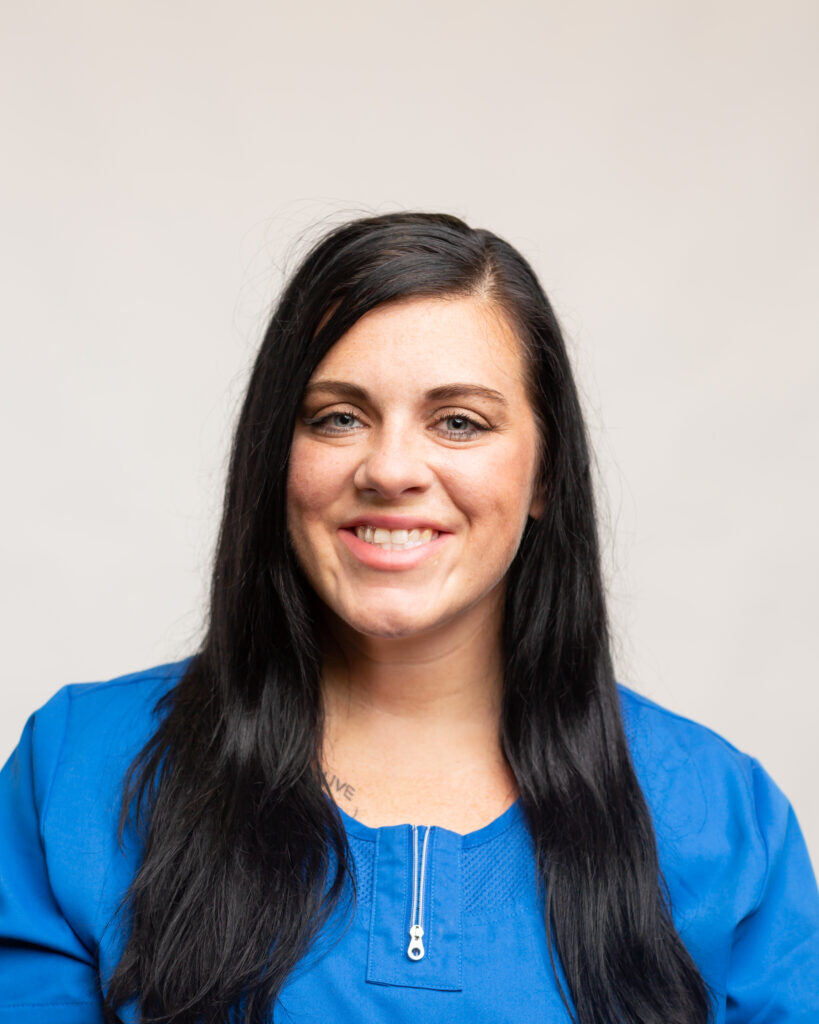 What We Do

The Student Health Center is equipped with two exam rooms to treat minor injuries and acute illness. It also has a two-bed infirmary for students who need to remain in the Health Center for short periods of observation and/or during the hours of operation.

The SNU Student Health Center offers:

Medical Clinic
Primary health care for students, faculty, and staff.
Women's health
Pregnancy testing
Health Education
Vaccination Clinic
Mental Health Care- referrals as needed.
Prescription refills

Laboratory (minimal fees apply):

Routine blood work
Strep test
Blood glucose test – Urinalysis
Mono test

Pharmacy:

Common antibiotics, if prescribed by a physician.
All over-the-counter medications are given at no charge. We have Tylenol, Advil, Aleve, Excedrin, Midol, Zyrtec, band-aides, Tums, Imodium, Benadryl, eye drops, Neosporin, hydrocortisone cream, etc.

Health Center Hours

MONDAY – THURSDAY 8 AM- 5 PM
Friday: 8 AM-4 PM
(open for lunch and chapel)

Please call 405-491-6605 for an appointment or if you have questions.

Walk ins welcome for over the counter meds.

Phone: 405.491.6605 | Fax: 405-491-6683
Email: studenthealth@snu.edu

Student Health Center does not take insurance at this time but will accept cash, credit cards, or checks.
If this is an emergency, please call 911, notify campus Security, and/or your Resident Director.

If You Are in Crisis:  

Call the toll-­free National Suicide Prevention Lifeline at 1­-800­-273­-TALK (8255), available 24 hours a day, 7 days a week. The service is available to anyone. All calls are confidential.

Coming to SNU?

Southern Nazarene University and the state of Oklahoma require all students to have the following immunizations before you are a verified student:

Hepatitis B (3 shot series), Measles, Mumps and Rubella- MMR (2 shots series), and the Meningitis vaccine (Meningococcal vaccine or MCV4)

Most of these vaccines were given as a child, but all immunizations are available at the Student Health Center.

The current prices are listed and must be paid at the time of service.

Vaccines
MMR (2 doses): $75 each
Hepatitis B (3 doses): $75 each
Meningitis vaccine (if you are under the age of 22): $120

Tests
Influenza: $20 each
COVID: $25 each

Please fax your records to 405-491-6683 or email them to StudentHealth@snu.edu.

If you have questions about your shot record or if you already have all the required vaccines, you may email us at StudentHealth@snu.edu.

If you cannot find your vaccine records download the document below for some tips for attaining them.

International Student Info
For specifics on International student shot requirements, see the Statement of Understanding.

Clinic Fees

There is no charge for undergraduate students be seen at the Health Center.
You will only be charged for test or medications that you may need. You will find that these prices are minimal and you are given a two week grace period to pay them, with the exception of vaccines that must be paid for at the time of service.

Fees for some of the other most requested services include:

Strep test: $5.00
Mono test: $8.00
Tuberculin test: $10.00

Clinic Eligibility

All undergraduate students are eligible to use any of the services provided at the Student Health Center.

SNU faculty & staff (full and part-time), dependents, and Graduate students may receive first-aid, care for acute illnesses, blood pressure checks, allergy injections, immunizations, health information, and consultation for a small clinic fee ($30) plus the cost of the medications.

Student Athletes

Are you a student-athlete who access physical forms and updated medical history forms to prepare for your sport? Click here for information available from our Athletic trainers.