SNU TRUSTEES GIVE PRESIDENT KEITH NEWMAN UNANIMOUS SUPPORT
/
/
SNU TRUSTEES GIVE PRESIDENT KEITH NEWMAN UNANIMOUS SUPPORT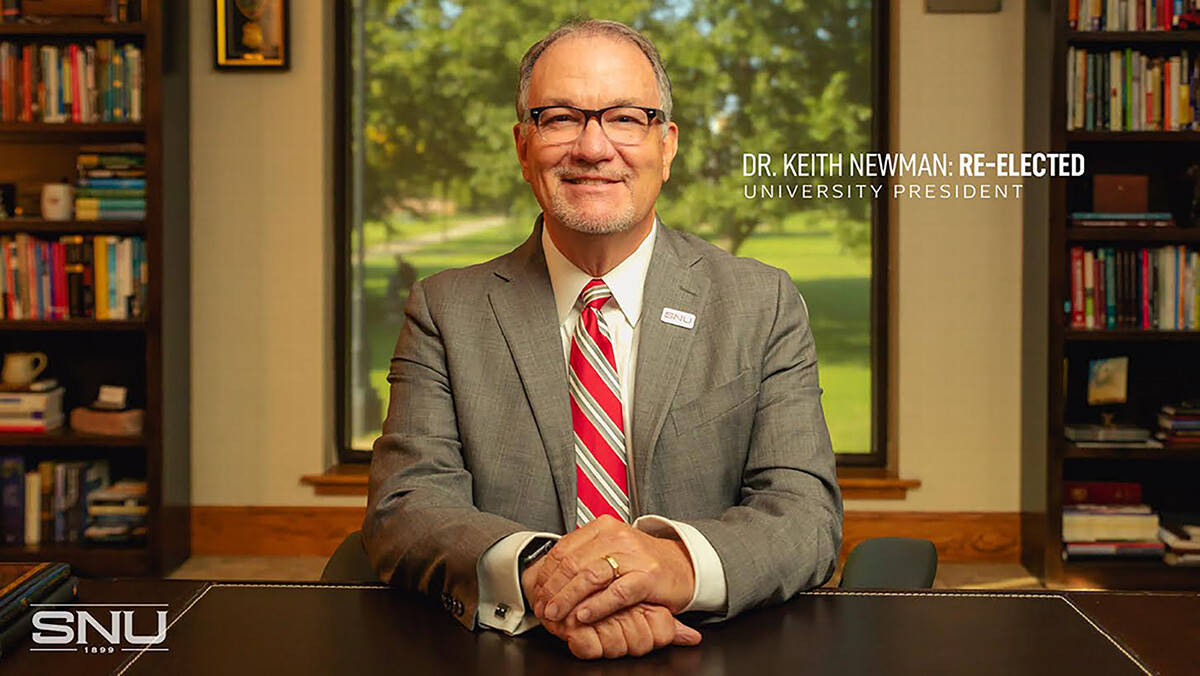 The Board of Trustees of Southern Nazarene University recently met virtually to conduct
its Fall business meetings. A highlight of the plenary session was the re-election of Dr. Keith
Newman as president of SNU.

Board Chair, Dr. Terry Rowland, reported the continuation of Dr. Newman's leadership,
saying, "It's with great joy I announce that we have unanimously re-elected Dr. Keith Newman
to a five-year term." "During our intensive vetting process three and one-half years ago, we felt
the leadership of the Holy Spirit guiding us to Dr. Newman, and these years have indeed proven
to be divinely led," he stated.

In casting their vote of confidence, the Trustees noted that Dr. Newman had shown
extreme sensitivity, strong spiritual guidance and great wisdom in his leadership, especially
during this year of crisis, and fully trusted that these qualities would continue to be evidenced
in him, regardless of what may take place in the future.

From President Newman: "SNU's mission to make Christlike disciples remains our
priority. I am grateful for the continued privilege of serving with a community so committed to
a purposefully different educational experience. Character, Culture, and Christ is much more
than our motto, it is our calling."

Dr. Rowland concluded, "Let's join together in prayer for our beloved Southern
Nazarene University and for Dr. Keith Newman, asking God for His blessing on him as he leads."

Contact:
Tollya Spindle
tspindle@snu.edu
405.491.6300
www.www.snu.edu
Back to Blog