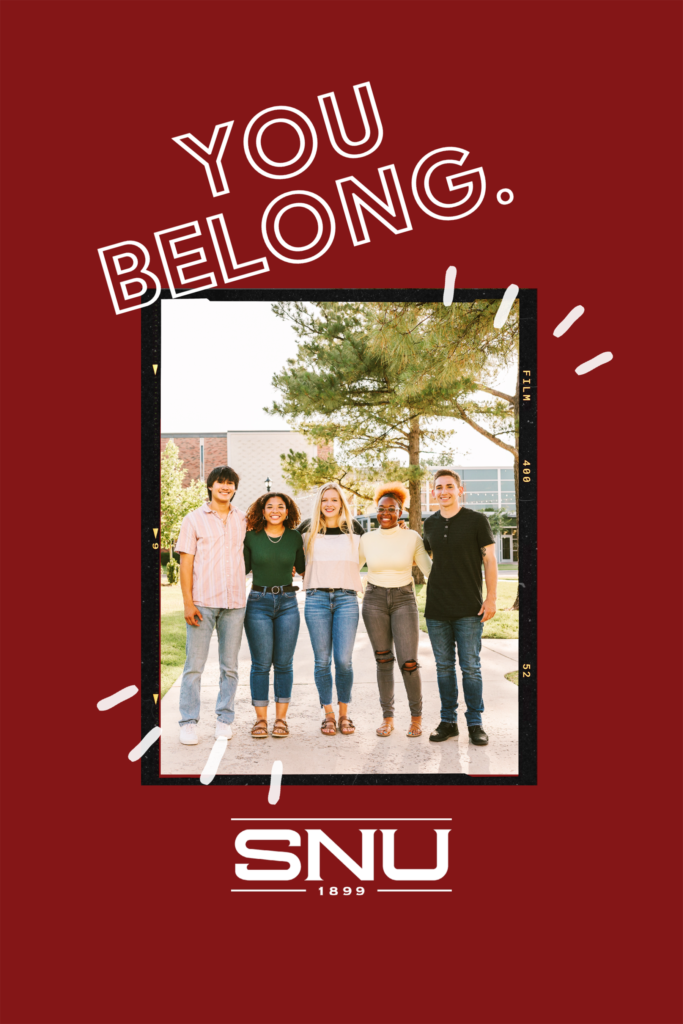 If neither of your parents has earned a bachelor's degree, you are considered a first-generation college student. This is something to be celebrated, and we want you to feel at home!
We honor your decision to further your education and your courage to step into uncharted territory. Both before and after you arrive on campus, SNU provides a number of resources through the Center for Student Success and our TRIO program, Student Support Services.
At SNU, you will find staff and students who are eager to help you navigate new territory, conquer the areas you're unsure about, and give you the confidence to reach your dreams.
We care about your SNU experience, and we're here to provide an environment to help you succeed. We have a message for you:
You belong here.
Let's Get Together — You're Invited!
The night before New Student Institute kicks off, you're invited to enjoy some sweet treats and a chat just for you and your family! This will allow us to meet you all and introduce you to a few people before the school year officially begins.
+ Friday, August 11, 2023
+ 6:30-7:30
+ SNU Coffee Shop

* translation services provided